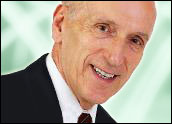 Are you or your company considering a business acquisition? If so, there is no escaping the need to perform thorough and competent due diligence on your acquisition target.
Due diligence, in the context of this article, can be defined as a complete investigation of an intended acquisition. This investigation of the prospect must include all of its important accounting and financial data; pertinent legal documents such as exclusive contracts, patents, and trademarks; the current management team; the market for the service or product; the competition; the long-term prospects of its particular industry or segment; and the value of the company's assets which are to be acquired. Each item can be assessed separately.
Accounting and Financial Data
Prospective sellers should provide you with the company's last five years' financial statements and tax returns. If the company has prepared budgets, you should request them also. You and your accountants must pore over these statements in order to assure yourselves that the company is in the financial condition as represented by the sellers.
Each time I consider acquiring a business, I insist on analyzing the tax returns, as well as the financial statements. The reason is that the seller is less likely to be "creative" with tax returns then with the financial statements. If a seller refuses, for any reason, to let me examine the tax returns, I politely walk away from the deal. The tax returns are obviously an integral part of the financial analysis.
Pertinent Legal Documents
These include any outstanding contracts that the company might have. Keep in mind that if such contracts exist, they might bind you in a way that you find unacceptable.
You must also ask to examine outstanding lawsuits involving the company, whether as plaintiff or defendant. Your attorney can examine these actions in order to assess their impact, for better or for worse, on the prospect.
Any legal entitlements that the company has should also be completely examined. These include patents, copyrights, trademarks, property rights and settled legal actions. Once again, your attorney can best advise you on all of the implications of these documents. But, this does not relieve you of the duty to examine all of them yourself in order to form an independent opinion on them and to assess their impact on the acquisition process.
The Current Management Team
In almost any business, people are your greatest asset. That being the case, it is critical that you meet all of the key people in the management team and have detailed discussions with them as to where they see the business going and what can be done to improve it. You would be amazed at the wonderfully valuable insight that you can get from key personnel.
Another thing I would do is talk with the rank and file. They may not know that much about the detailed operations of the business, but they surely can tell you about the management style and whether it is helping or hindering the business. They can also tell you a good deal about employee morale. Don't overlook this opportunity to garner information about the target company.
Market, Competition and Long-Term Prospects
This is a broad area of examination, but a critical one. I remember a graduate school professor talking about buggy whip manufacturers of the late nineteenth century. He said that even the most profitable and efficient ones were doomed to failure because their market was about to disappear before their very eyes. They had no long-term prospects.
Don't let this happen to you. Take a good look at where the industry, as well as the company itself is going. What are the industry's long-term prospects? Is it adaptable in fast-changing circumstances? Will it be around in ten or twenty years? Is competition so fierce that it's squeezing all profits out of the business? Is there a sure, sustainable market for your prospect's product or services? These questions can best be answered by an industry pro, an industry veteran.
Value of the Company's Assets
In service industries, asset value is not necessarily that important. But to a manufacturing company, asset value is critical. Have an expert, assuming that you are not one, examine the assets to be acquired (machinery, equipment, tools, etc.) so that you can be absolutely sure they are worth what you will be paying for them. Also, be sure that the assets don't suffer from an inordinate amount of deferred maintenance that will hit you at some point down the road.
Due diligence is time consuming and, to some people, onerous. But it is absolutely critical to each acquisition. Remember the old adage: "Marry in haste, repent at leisure." Don't be repenting at leisure for a poorly prepared acquisition. Do your homework now in order to minimize the problems that might appear down the road.
And, good luck!
---
Theodore F. di Stefano
is a founder and managing partner at
Capital Source Partners
, which deals in bringing small-cap companies public. He also is a frequent speaker on the subject of financial advice for small businesses as well as the IPO process. He can be contacted at
[email protected]
.
---