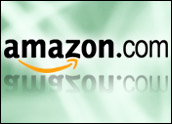 Amazon.com will start selling songs from the massive library of Sony BMG in a format free of restrictions on copying and playback — a major victory for the e-tailer's fledging music store and another sign that digital rights management (DRM) controls on premium digital music may soon be a thing of the past.
Sony BMG becomes the fourth and final major label to turn its music collection over to Amazon MP3, the site Amazon launched late last year as an all DRM-free alternative to Apple's iTunes Music Store.
The DRM-free tunes can be played back on most portable music players and PCs, copied to compact disc and shared among multiple machines and devices.
Major Labels
Sony BMG songs will begin to start to show up on the site later this month. Artists in the label's stable include contemporary artists such as Alicia Keys, the Foo Fighters and Jennifer Lopez and all-time best-selling acts such as Carlos Santana and Michael Jackson.
The agreement makes the site the first digital music seller to offer DRM-free songs from all four major labels as well as 33,000 independents, said Bill Card, Amazon's vice president for digital music.
That, in turn, may help make Amazon a far more formidable competitor to Apple's music store, where DRM-free tracks are rapidly becoming more common but where restricted music prevails.
New Approach
For Sony BMG, the move comes just days after it said it will roll out its own direct-sales model for DRM-free music. The label plans to make some albums available through a service it calls "Platinum MusicPass," a service that will require buyers to first purchase a card at a retail store that authorizes them to download the music.
Pundits have widely panned that physical-pass approach, saying the cumbersome process will likely fall short of spurring sales as Sony likely hopes it will.
While intended in part to keep piracy in check, the approach is also meant to be a nod to traditional music sellers, with Sony BMG global digital business head Thomas Hesse calling it a "great way to bring digital music to the physical retail space."
The Amazon outlet will be another way to reach consumers, Hesse said. "We are constantly exploring new ways of making our music available to consumers in the physical space, over the Internet and through mobile phones, and this initiative is the newest element of our ongoing campaign to bring our music to fans wherever they happen to be."
The pendulum has been rapidly swinging back against DRM restrictions on music. Apple CEO Steve Jobs has long said he supports DRM-free tunes — even though it could help break the iTunes-iPod tie-up that has helped drive Apple to new heights in recent years — and urged labels to move away from the software that limits copying or where songs can be played back.
Long Live DRM?
DRM is not dead, however, and may in fact become a key tool in enabling alternative digital music business models to thrive, JupiterResearch analyst Mark Mulligan told the E-Commerce Times.
The future music landscape may feature premium sites such as Amazon MP3 and iTunes selling open music and some ad-supported sites offering songs with DRM strings attached.
"Once the labels moved in this direction, the trend was irreversible," Mulligan said. "The shift is going to really alter the digital music landscape as much as anything that has happened to date."
As for the Apple-Amazon face-off, Forrester Research analyst James McQuivey said the labels are likely searching for the lesser of the two evils. Amazon MP3 is an important alternative to Apple, which has had a rocky relationship at times with labels including disputes over pricing.
"Amazon came along and offered a big-name, high-profile alternative," McQuivey told the E-Commerce Times. "But they also have used lower prices to get people in the door. The labels are very sensitive to lowering music prices or even the perception of doing that and they are still worried, though a little less so, about giving up DRM. These are interesting but trying times for the music business."