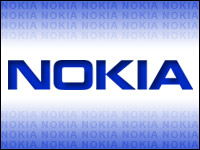 Mobile handset maker Nokia announced Thursday that it would slash 10,000 jobs, eliminating roughly 19 percent of its workforce by the end of 2013.
In addition, it will close a factory and several research centers in Germany, Canada and Finland, and three senior executives will be stepping down.
Investors were warned that second quarter losses would be greater than those seen in the first quarter of 2012. Nokia posted Q1 losses of about US$1.2 billion as its sales plummeted 29 percent.
Once the undisputed global leader in mobile phones, Nokia has been overtaken by Apple, as well as Samsung, as the market has shifted to smartphones. However, the company has not been mired in the past. Early last year, Nokia announced an alliance with Microsoft to produce a line of smartphones that would utilize the Windows Phone operating system.
But will customers hang up on Nokia?
"Nokia won the market from Motorola," said telecommunications analyst Jeff Kagan. "After Motorola missed a beat, Nokia took the market and ran with it. They'd been leading for years. But their brand isn't in smartphones, and the growth just isn't there."
Nokia did not respond to our request to comment for this story.
Following Palm and RIM
Although Motorola was the dominant mobile phone maker before Nokia took the crown, other companies have had their moment in the spotlight. Two notable examples are Palm and Research In Motion. The former was bought by HP, and the latter is often discussed as a possible acquisition target, having failed so far to turn its ship around. So the question is whether Nokia could go the way of RIM?
"Once you fall behind, it is very difficult to get back," Daniel Gleeson, research associate at IHS iSuppli, told TechNewsWorld. "If you make a mistake with a handset, people will have upgraded their phone before you can fix the mistake the next time. This is what has happened with Palm and RIM."
In Nokia's case, it was also a matter of not anticipating the growth of the smartphone.
"Nokia is not recapturing their market, but that's because they really grew making feature phones," observed Kagan. "They've been unsuccessful in smartphones. When people think of smartphones, they don't think of Nokia. They think of Apple and Samsung and Android."
Windows Phone 7: The Game Changer
Today, of course, Apple's iOS and Google's Android are the dominant smartphone platforms, but according to IDC that could change as Windows Phone 7 takes off, and it could claim more than a 19 percent share of the market to become the No. 2 OS by 2016.
"The market share gain will be worldwide, including large developed nations that the United States doesn't often think about," said Kevin Restivo, senior research analyst with IDC's Worldwide Quarterly Mobile Phone Tracker. "There are convergence opportunities as well."
Nokia's job cuts and other belt-tightening measures may suggest the company is in grave trouble, but they could actually help it turn around in the long run.
"It is a necessary restructuring for what Nokia is going through right now," Restivo told TechNewsWorld. "We believe there will be a short-term transition, but this will be an upside in the short to long term for both Nokia and Microsoft."
Neither Too Little nor Too Late
Nokia's change also comes while the company is still healthy and retains a solid — albeit shrinking — market share. Thus the layoffs are just a way to restructure to survive.
"The first important comparison to Palm or RIM is that Nokia caught it very early on," emphasized Gleeson. "This goes back to 2010, when it appeared that Symbian was still doing well on the surface. But Nokia saw there was a problem, and the company knew it needed to make a change. They tackled the problem early on, as opposed to RIM, which waited until it was at death's door to act."
Unlike RIM or Palm, Nokia also has operating capital to last for a few years without having to consider divesting its patent portfolio to survive, said Gleeson.
However, IDC's suggestion that Windows Phone 7 could grab the No. 2 smartphone spot — even with a strong Nokia alliance — is overly optimistic, he added.
"Our own view on Windows, assuming Nokia and Microsoft execute it well, is that it would be third after iOS and Android," Gleeson said. "And we're talking about 12 percent of the market."
Still, iOS and Android probably won't maintain the top spots forever, as all it takes is a small slip-up with very fickle handset consumers for a company to lose its dominance.
"Google and Apple are still riding their wave up and are growing rapidly," said Kagan, "and that isn't going to stop quickly. But that will stop at some point. Other companies have ridden the wave up. Every time you think you have a big strong company, you think it is forever — but nothing lasts forever."