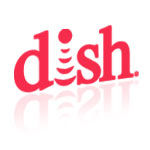 Dish Network on Monday launched Dish Media Sales, an automated marketplace that will let advertisers buy TV spots the same way they can buy ads online.
With the initiative, Dish will give advertisers the ability to purchase targeted, linear TV ads, impression by impression, using real-time bidding technology — similar to the way online ads are purchased.
"We've extended the full-screen experience of TV to digital advertisers, offering the same enhanced control and efficiency they've come to expect without the viewability issues that the digital advertising ecosystem is trying to solve today," said Adam Gaynor, vice president of Dish media sales.
"Our addressable technology offers an improved viewer experience as we deliver ads with greater relevance to a consumer's needs," he told the E-Commerce Times.
The system is powered by digital ad technology from Iponweb.
Dish has begun beta testing the service with programmatic ad providers including DataXu, Rocket Fuel and TubeMogul. The service will be rolled out to the wider digital programming industry after the testing with those partners is completed later this year.
It's designed to provide advertisers with more targeted ads. To accomplish this, Dish is working with audience measurement company Rentrak, and the full-screen ads will offer impression-based viewership information.
The marketplace gives advertisers per-impression control of the targeting of the ads, as well as frequency, trafficking and buying, all of which are enhanced by the set-top box reporting back to the client, Dish said.
Ad Specific
The program won't place ads on premium pay-TV channels such as HBO or Showtime, nor will it cover the major networks and their affiliates as the latter already have ad networks in place.
Instead, it's a way for cable programmers to better direct ads to viewers, with Dish acting as the middleman.
Dish will be able to collect data via its set-top boxes and report back to its clients on when an ad ran on a TV set or if it was skipped. The company will utilize 80 specifications — including age, gender and education level of the viewer — to target ads.
This could be just the beginning of ads becoming more targeted, and it's a major change from how ads typically have been seen.
"A view is a view is a view," said Joel Espelien, senior analyst at The Diffusion Group.
"The only way for advertisers to understand what they are doing with their budgets is to do it holistically with the same approach — [cost per 1,000 impressions] and creative will vary by screen size, but not by whether it is IP or not," he told the E-Commerce Times.
New Revenue Potential
The program also could allow Dish to reap greater rewards, even as the service trails cable providers in total subscribers.
"This positions Dish as a leader versus cable," suggested Greg Sterling, vice president of strategy and insight at the Local Search Association.
"It also brings a broader pool of advertisers to Dish, so there are new revenues here potentially as well," he told the E-Commerce Times.
"Dish is also smart to participate in programmatic as a matter of the evolution of the model," Sterling added.
In fact, a sizable chunk of brand budgets could go to programmatic and real-time bidding, "which is already being offered for online and over-the-top video," he noted. "The improved targeting and analytics offered by digital platforms puts pressure on traditional TV to become more digital as well."
The consumer isn't likely to see a major change, except that ads may seem more relevant.
"Viewers will not notice, but it is an important step forward," said The Diffusion Group's Espelien. "All advertising needs to be on the same digital platform, including the ability to do programmatic buying and selling. This is the future, and sooner than we think."