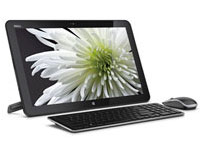 From the first day of the tablet computing revolution — April 3, 2010, when Apple's iPad became publicly available — users have willingly traded limitations in computing form/function for innovations in access/interface.
In part, that was because Apple maintained a careful line between the iPad and its traditional Macbook and iMac products to avoid self-cannibalization. However, as time wore on, it also reflected PC and other vendors' inability to come up with compelling alternatives. That was largely due to the immaturity of competitive platforms and technologies.
Despite the rapid uptake and popularity of Android-based smartphones, vendors had trouble creating truly able, attractive and affordable tablets. PC vendors were even farther behind the curve, lacking operating systems, hardware and applications that could support touch-enabled features and applications, let alone the notable battery life of smaller, lighter tablets.
The situation fundamentally changed last fall with the launch of Microsoft's Windows 8, as well as the first touch-enabled notebooks — or Ultrabooks, in Intel's parlance — and all-in-ones based on the new OS. However, marketplace impact was anything but revolutionary.
Windows 8's learning curve — not at all surprising for such a wholly revised and redefined product — inhibited or irritated many PC users. Plus, the high cost of many systems made them a tough sell in markets still recovering from the worst financial meltdown in 80 years.
Mega-Tablets Rising
Are things any different now? They could well be. In the U.S., at least, the economy is showing signs of steady progress. Plus, increasing numbers of businesses and consumers seem to realize that the impressive features and performance of new Ultrabook and AIO solutions make them attractive propositions, despite Windows 8's peculiarities.
Most importantly, a few vendors have been rethinking the PC in terms of its base functionality and usage, which brings us to Dell's new XPS18 all-in-one tablet. Dell isn't the first to enter the portable AIO, or mega-tablet, market. ASUS, Sony and Panasonic have already announced or demoed products with similarly sized displays. All are significantly different:
Dell's XPS 18 offers an 18.4-inch Full HD (1920 x 1080-pixels) touchscreen and five hours of battery life. It weighs in at just 5 lbs. XPS 18 models are based on third-gen Intel Core processors and Windows 8, and all come with an integrated dock and wireless keyboard and mouse. The XPS 18 will be available on April 16 starting at US$899.00.
The ASUS Transformer AIO is about the same size as Dell's XPS 18, with a full HD 18.4-inch touchscreen, though a bit heavier, and it offers similar battery life. However, it's a hybrid system that runs Android 4.1, aka "Jelly Bean," in tablet mode and Windows 8 when docked. Pricing starts at $1,299.00 with availability in early Q2.
Though Sony's Vaio Tap 20 offers the same pure Windows 8 experiences as the XPS 18, it's a considerably heftier kettle of fish, clocking in at 11 lbs., 7 oz., offering just 2 hours and 45 minutes of battery life and a less-than-full HD display (1600 x 900 pixels). Pricing starts at $1,999.00.
Like its Toughbook notebooks, the 20-inch 4K tablet that Panasonic demoed at CES in January is mainly designed for business use. The 3840 x 2560 pixel display — hence the "4K" moniker — obviously targets high-end graphics scenarios, but it also results in an estimated two-hour battery life in tablet mode. Availability and pricing are unknown.
New Home PC Concept
Despite these various highlights and shortcomings, it's good to remember that literally none of these products could have come to market a year or so ago. It isn't just Windows 8. The continuing evolution of x86 technologies and the improved cost and efficiency of related components — including large touchscreens — set the stage for portable AIOs. The fact that vendors and solutions have just arrived suggests a market in its infancy — one that could and should grow and evolve.
So where does that leave Dell's new XPS 18? It's the most attractively priced offering with the full features of a Windows 8 AIO PC, the portable ease of a tablet, and enough size and graphics performance for highly enjoyable gaming and media consumption, either alone or with a small group of family or friends.
Would you want to carry Dell's XPS 18 to work or on a cross-country trip? Probably not. But can it provide a better and far more satisfying graphics and entertainment experience than 10-inch tablets like the iPad that are less than half its size? Probably so.
In short, the XPS 18 is a platform that will allow people to reconsider the meaning and use of a home PC. Additionally, we can see how small companies and other organizations could find the XPS 18 an attractive portable solution for group presentations and other business functions.
More than anything, though, the XPS 18 is a graphic representation of what a vendor can achieve when it essentially ignores expectations and uses new, innovative technologies to reimagine itself and its products. In other words, while the tablet revolution is certainly alive and well, Dell's XPS 18 suggests that vendors other than Apple may be leading the charge.