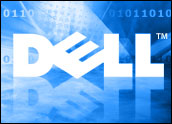 As mobile computing has evolved from the exception to the norm, many vendors have attempted to imbue their products with a certain high-end cachet. Some succeeded beyond measure and expectation, even with devices that were initially technologically flawed. Others have developed products which initially seemed destined for commercial success but were abandoned in a matter of weeks when they failed to find an immediate home among consumers.
What is particularly curious about this corner of the IT market is the degree to which an established reputation can morph into excess baggage. It is, in a very real sense, the sort of social dynamic common in any high school or small town: Reputation not only precedes you, but brutal, sustained resistance becomes the order of the day among the general populace should someone decide to actively embrace change.
This is a dynamic Dell understands entirely too well. For years after its founding, the company was primarily known as a purveyor of aggressively priced PCs and laptops, primarily for the workplace, whose utilitarian designs would have made Louis Sullivan proud. But after Michael Dell returned to lead the company in 2007, he began a rapid, even radical rethinking of Dell's market, product and service strategies.
New Focus on Design
Part of those efforts focused on the company's desktop and laptop PCs, with the result that Dell began manufacturing consumer and business products with designs slimmer, sleeker, more playful and far more competitive than the market and customers had ever seen. Dell's critics and other vendors didn't care for this reversal at all, and vociferously downplayed the company's efforts. But when Dell products began winning design awards and taking share, that melodramatic denigration devolved into grumpy silence.
The laptop side of Dell's effort reached a fever pitch milestone in 2009, when the company introduced the Adamo and Adamo XPS. Super slim at 9.99 mm/0.39 inches, the Adamo XPS was about half as thick as the maximally trendy MacBook Air and sported an elegant aluminum/mag alloy case that gave Apple a run for its money.
But while the Adamo and Adamo XPS were great-looking products, they suffered two serious flaws:
Premium pricing: There was no place for high-cost laptops in a 2009 market reeling from the housing meltdown and recession.
Sub-premium performance: Dell's use of ultra low-voltage Intel processors made Adamo a poor fit for increasingly media-obsessed users.
Lessons Learned
What does any of this have to do with current news? Consider Dell's new XPS 15z, which proves that Dell is clearly able to turn hard lessons into a new laptop with all of the Adamo's design charms and none of its handicaps. Elegant aluminum/mag alloy case? Check. Slim design? Check — at 0.97 inches, the new XPS qualifies as the market's thinnest 15 inch laptop. Performance? Emphatically yes. Rather than potentially shortchanging mobile clients, Dell went with Intel's latest/greatest second-gen i5 and i7 (Sandy Bridge) chips in the XPS 15z and can still deliver up to 8 hours of battery life.
How about optional features? Here's where the XPS 15z gets really interesting. Knowing that its demanding target customers (entrepreneurs, mobile workers, students and small-business owners — so called "prosumers") want PCs that can fully support their professional requirements and personal lives, Dell is offering options including two NVIDIA GeFORCE graphics packages and a full HD display that is far sharper and brighter than the standard technologies used in the vast majority of HD-enabled laptops.
What about cost? The starting price of US$999 means that you can get a base model XPS 15z today for less than half of what you would have paid for an Adamo XPS two years ago.
The Duchess of Winsdor famously said "You can never be too rich or too thin," and there are certainly some consumers and executives who are willing to pay whatever it takes (either out of their own or their companies' pocketbooks) to own slim, luxury laptops. Dell headed down that road itself at one point but realized that tough times and changing tastes had led even prosumers to want not just luxury but performance and value as well. In Dell's new XPS 15z, demanding consumers and business customers are likely to find all that and perhaps even something more.