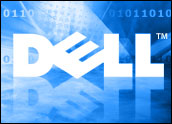 Dell released its delayed third quarter results Tuesday, posting a stronger-than-expected profit, but again warning that the financials could change depending upon the outcome of both internal and external probes into past accounting practices.
The Round Rock, Texas-based PC maker said it earned US$677 million, or 30 cents per share, well outpacing the consensus forecast of 24 cents. Dell also matched revenue forecasts, with sales of $14.4 billion.
Investigations Continue
Dell emphasized that the results were preliminary and subject to change — along with second-quarter results — based on the outcome of a probe by the Securities and Exchange Commission into past reporting practices and an investigation by the U.S. Attorney for the Southern District of New York.
In addition to those probes, an internal investigation led the company to delay filing its second-quarter results with the SEC, and to a last-minute delay in reporting the third-quarter earnings which were to be released last week.
"The company is not currently able to predict the extent or significance of any such changes, and those changes could materially affect the preliminary results reported," Dell said in a statement.
Investors appeared to be relieved by the financials, with Dell shares rising more than 10 percent in morning trading Wednesday to $27.43.
Soothing Nerves
Dell appeared to have soothed some frayed nerves among investors and analysts, some of whom had expressed concern that the lack of formal results would make it difficult to judge the health of Dell's business.
While Dell has been losing market share — and recently the title of world's largest PC maker — to rival Hewlett-Packard, the quarter showed some areas of strength, especially as compared to the disappointing second quarter.
The company said it "achieved a better balance of liquidity, profitability and growth" thanks to "an improved mix of products worldwide."
During the quarter, Dell began shipping new product lines featuring AMD processors, a first for the company and a move that can provide buyers with a wide variety of enterprise-level server products.
Dell said it scored $1.5 billion in server revenue, with 12 percent growth in units shipped year-over-year. Storage contributed another $577 million in sales, most of it through a partnership with EMC that was recently extended for five more years.
Whereas rival HP reported flat sales in desktops, Dell said revenue from desktop PCs fell 5 percent to $4.7 billion. Sales of notebook PCs and other mobile devices were up 17 percent, however, to $3.9 billion. Dell said internal decisions to "focus on more profitable products" drove those changes.
Worldwide, Dell's strongest region was Japan and the Asia-Pacific area, where unit growth clocked in at 23 percent, paced by a 33 percent expansion of sales in China, where Dell was the fastest-growing PC maker. Dell also racked up 93 percent growth in India, where it plans to open a manufacturing plant in early 2007.
Closer to home, Dell did not fare as well, with a 4 percent drop in units sold in the Americas region, to $9.2 billion. There were pockets of strength, however, with sales up 37 percent in Brazil and 19 percent in Canada.
The company noted that it had suspended its stock buyback program midway through the third quarter, but continued to invest another $150 million to boost customer service results –the goal is to consistently resolve customer problems after a single contact with the company.
Looking Ahead
Some of the analysts looking for signs that Dell has reversed its fortunes from the second quarter remained skeptical about whether the third quarter numbers represented a sea-change for the company and suggest better days ahead.
"While clearly Dell's October results were far better than our estimates, our primary concerns of near term market share losses and weak top line growth remain unchanged," A.G. Edwards analyst David Wong said. "These results [are] impressive only in comparison to low expectations and a particularly weak July quarter."
Others were more willing to believe that Dell hard turned a corner. Dell had made some difficult internal decisions to stop sharp discounting and to focus more on high-margin goods, explained Needham & Co. analyst Charles Wolf. Still, the obvious risk is that Dell's third-quarter results were simply a "one-quarter blip," he said.
Dell may face extra pressure to turn in another strong report on its fourth quarter, but the company did not provide a detailed outlook. Instead, the company only said it believes it has taken steps to ensure profitability and growth, but that "in the near term, improvement in growth and profitability may not be linear due to a variety of factors."
Those factors include its investments in customer service and changes in product lineups compared to one year ago.
The recent back-and-forth between HP and Dell is part of a longer trend, one likely to continue to repeat itself going forward, Gartner Managing Vice President Charles Smulders told the E-Commerce Times.
"Each company has its own strengths and each has had its open wake-up calls at times," Smulders added. "The chances are both companies will wrestle for market share in both the consumer and enterprise space, along with other players, for the foreseeable future."