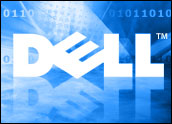 Dell said it will invest more than US$250 million to build a new computer plant in Poland, a move meant to help the PC maker target a key emerging market in central and eastern Europe.
The company said it had signed an agreement with the Polish government on Monday to build the plant in the city of Lodz. The factory is expected to employ around 1,000 people, a huge win for the country. The unemployment rate in Poland hovers around 15 percent as the nation continues its struggle to emerge from decades of Soviet Union control.
Dell said the facility would make and assemble its Latitude and Inspiron notebooks, which would then be sold throughout central Europe. The plant is Dell's second in the European region, following a major investment in Ireland several years ago, from where it now serves most of the European marketplace.
Plans call for the new plant to be opened by the fall of 2007, and reports say Dell spent nearly a full year gathering facts on the local workforce, educational systems and other factors before committing to the deal.
Separately, Chairman Michael Dell said the company would expand its back-office operations in Slovakia, boosting its workforce there from 1,500 to 2,100, and would add as many as 500 engineers to its payroll in the U.S.
International Flavor
Last week, Dell announced a long-anticipated agreement with the government of India to build a factory in that country, where Dell is seeing annual growth of more than 50 percent.
Taken together, the moves are part of an effort to capture global growth by using Dell's streamlined supply chain and manufacturing process to build the type of low-cost desktops and laptops that are most sought after in emerging markets.
The Central European market is key to many tech companies because of the pent-up demand in nations there where, in many cases, tech infrastructure is years behind that of more western neighbors who were outside the influence of the Soviet Union.
Dell believes the PC market in Central and Eastern Europe — which in addition to Poland and Slovakia includes countries such as the Czech Republic, Hungary and Slovenia — will grow at an annual rate of nearly 15 percent, well outpacing forecasted worldwide expansion and that of several, more mature markets.
Having a presence in Central Europe will enable Dell to build brand credibility and, eventually, dramatically reduce the time it takes to get custom-ordered PCs into the hands of customers in the region, cutting as much as two days off the current delivery time from the Limerick, Ireland plant.
Follow the Leaders
Other technology and consumer electronics firms have already begun to set up shop in and around Central Europe. IBM and Delphi already have major sites in Poland. LG Phillips recently announced what is believed to be the largest tech-related project in the country, pledging to build an LCD screen manufacturing plant in the city of Biskupice.
The forecast for parts of Europe is strong and the region will continue to outpace most others in sales growth for some time to come, according to Gartner PC analyst Charles Smulders. The region has been somewhat overlooked because PC makers have set their sites on markets such as India and China, which are seeing even more dramatic growth.
Establishing a local presence in a country such as Poland, meanwhile, will go a long way toward developing brand affinity for Dell, Smulders added, because the company will be seen by many as a benevolent one that brought jobs to a struggling region.
"Dell is making a commitment, and that may well pay off in several different ways down the road," Smulders noted.