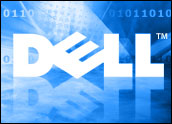 After months of mounting anticipation, Dell on Thursday delayed a critical vote that will decide its future.
Specifically, the scheduled special meeting of stockholders — originally intended to vote on Michael Dell's proposed buyout of the company for US$24.4 billion — was convened and adjourned to provide additional time to solicit proxies from Dell stockholders, the company announced.
Under this plan, which Dell announced in February, the PC maker would be acquired by its founder and investment firm Silver Lake for $13.65 a share. Microsoft would also invest $2 billion.
No vote was taken on the proposed transaction prior to the adjournment, the company noted. The special meeting is now scheduled to convene on July 24.
Shares were up 2.3 percent at $13.18 in midday trading in New York.
Dell declined to provide further details.
'Not the Time for Delay'
The unexpected adjournment is generally considered a signal that the board wasn't confident that it had persuaded enough shareholders to embrace the deal.
Not surprisingly, Carl Icahn, the PC maker's largest shareholder after Michael Dell and author of the competing deal, called the vote's postponement unfortunate.
"This is not the time for delay but the time to move Dell forward," Icahn said.
'Shareholders Are Not Ready'
As of Thursday, only about 77 percent of the shares eligible to count had voted. While that doesn't include shares controlled by Michael Dell, the figure was lower than had been expected.
"Those who had abstained would be counted as 'no vote,'" said Joseph Cerra, an attorney with Forman, Holt, Eliades and Youngman. "This signals in part that shareholders are not ready to take $13.65."
Olive Branches Likely
The question now is whether the delay to July 24 will actually add enough time to make a difference.
"They were close to a behind-the-curtain compromise, but needed a smidgen more time to get there," Lou Hoffman, CEO of The Hoffman Agency, told the E-Commerce Times. "I don't believe a delay favors one party over the other."
Rather, "you're going to see whoever prevails has moved toward the center with some type of olive branch to other party, Hoffman added. "If the buyout is shut down, the last thing Icahn and the victors want is the decision triggering internal upheaval and a mass exodus from Dell."
In the meantime, "some things can happen between now and then which could make some movement one way or another," Cerra told the E-Commerce Times. "The Dell board could make efforts to get voters who have not participated to cast votes."
At the same time, "either Michael Dell is going to have to improve his offer — and he may not have the leeway to do that — or this vote could go against him," added Cerra.
"Thin Ice for All Involved'
High-stakes brinkmanship around the Dell buyout is "risky business for all in the game," Josh Crandall, principal analyst at Netpop Research, told the E-Commerce Times. "At some point, a person has to wonder when Michael Dell's personal interest in completing the deal will wane. If that happens, the stock price bottoms out for Dell shareholders."
This game has also been played before, suggesting that more than money is at the heart of it.
"This standoff is very similar to another legendary battle of egos," Crandall added. "When Microsoft walked away from a deal with Yahoo in 2008, the stock plummeted.
"It's taken five years and lots of blood to regain the equity that evaporated in that botched deal," he added.
"It's thin ice for all involved in the process right now," Crandall concluded. "The longer they skate around completing the deal, the thinner it gets. Individuals with less invested may see the cracks and decide it's time to get out."