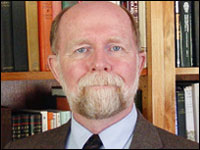 The "trickling down" of enterprise computing features to smaller businesses has long been a part of life in an IT universe governed by Moore's Law. In many cases, this is largely seen in the data center, where SMBs have access to server and storage performance once exclusively reserved for enterprises.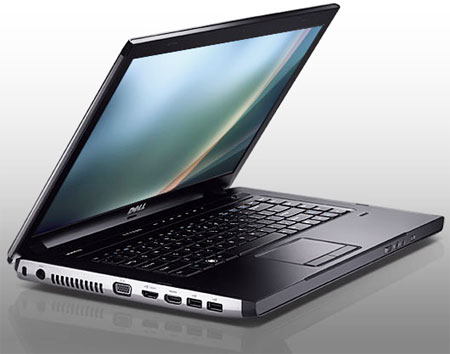 Dell's Vostro 3500 Laptop
Intel's Core is not only a microprocessor story — its narrative is very much wrapped around system innovations developed by the company's OEM partners, including Dell.
However, trickle-down IT also has significant implications in desktop and mobile computing, particularly since the arrival of Intel's new Core i3, i5 and i7 processors. In essence, Core technologies are designed to maximize both energy efficiency and system/application performance, enhancing a wide range of laptop solutions.
The result? Laptops like Dell's latest Vostro 3000 series, which leverage Intel Core and third-party technologies, spiffy design points, security, and sales and support offerings designed to address the specific needs of SMBs and entrepreneurs.
No Skimping on Style
How do Dell's new Vostro 3000 models shake out? Here's a brief overview:
Vostro 3300 — one of the industry's thinnest commercial 13-inch laptops with an integrated optical drive.
Vostro 3400 — a 14-inch laptop that can deliver up to eight hours of battery life with an optional nine-cell battery.
Vostro 3500 — a 15-inch laptop that supports advanced graphics via a built-in HDMI port and an optional high-definition WLED screen.
Vostro 3700 — a 17-inch executive model for advanced graphics performance. Includes a built-in HDMI port and options including Intel Core i7 processors, high-definition WLED screens and up to 1 GB of Nvidia GeForce discrete graphics.
The new laptops also include staple Vostro laptop features, including integrated videoconferencing and minimal bloatware. Additionally, Dell is backing Vostro 3000 solutions with a dedicated, specially trained small-business sales and support team, which small businesses with little or no IT support should consider a key benefit. Another plus is that Dell's FastTrack program allows select Vostro 3000 products to ship within 48 hours of ordering.
All that sounds good, but also important: The pricing for Dell's Vostro 3000 laptops begins at just US$649.
Along with broader IT trickle-down dynamics, the new Vostro 3000 solutions offer proof of how supple vendors can leverage innovations across multiple product platforms. In Dell's case, the company initially launched Vostro as a small business solution family that emphasized low price over high style. However, the Vostro 3000 solutions prove a simple point: Small business laptops don't need to skimp on style, durability or performance. In fact, those three factors should be able to coexist at a reasonable price
No Customer Left Behind
The new Vostro laptops demonstrate how Dell's 2009 top-to-bottom redesign of its Latitude family of laptops has paid significant dividends for SMBs. This point was clear in the Vostro V13 the company launched in December — an ultra-thin (0.65 inches/3.5 pounds) laptop that copped numerous snazzy points from the enterprise class Latitude 13 but delivered them at a fraction of the cost.
While the Vostro 3000 series qualifies as the next iteration of Dell's strategy of delivering enterprise qualities at small business price points, the story isn't simply about bigger bang for fewer bucks. Dell's new Vostro solutions also reflect another facet of technology evolution: that as IT has become pervasive across every sort of business and business process, the divisions between small company and enterprise IT requirements have become thin to the point of transparency. It doesn't take a large enterprise to recognize the value of high-quality laptop graphics in product demos and sales calls.
Advanced, expensive, cutting-edge laptops and PCs will always find homes among well-heeled organizations and executives. Smaller businesses and entrepreneurs without deep pockets understand the escalating professional and business benefits of sophisticated mobile computing. Fortunately, innovative, cost-effective solutions like the new Vostro 3000 series demonstrate that vendors like Dell are determined that no business customer, no matter how small, will be left behind.
---
E-Commerce Times columnist
Charles King
is principal analyst for
Pund-IT
, an IT industry consultancy that emphasizes understanding technology and product evolution, and interpreting the effects these changes will have on business customers and the greater IT marketplace.