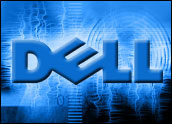 Troubled PC maker Dell on Thursday said that an audit into its past bookkeeping practices found errors and evidence of misconduct. Dell said it would seek to push back the filing of its annual report for the fiscal year that ended in early February because the inquiry by its board of directors' audit committee is not yet complete.
"As we move toward the conclusion of our investigation, we are committing the time and resources required to ensure a thorough and comprehensive review and resolution of all identified issues and the implementation of appropriate remedial measures," said Thomas W. Luce III, chairman of the audit panel.
A Third Filing Delay
Citing the ongoing probe, Dell offered few details in a press release and a filing with the Securities and Exchange Commission (SEC), saying only that the investigation had "identified a number of accounting errors, evidence of misconduct and deficiencies in the financial control environment."
The postponement marked the third time Dell has asked to hold off on filing its final financial records with the SEC. Dell's results from the third and fourth quarters are still considered preliminary and have yet to be formally filed.
Investors had a mild reaction to the news, sending Dell shares lower in morning trading Friday, but by less than 2 percent to US$23.
Outside Probe
Dell's accounting issues first found their way into the spotlight last August, when the company revealed that the SEC had been conducting what it said at the time was an informal probe for about a year into aspects of its bookkeeping, including the way it recognized revenue. A month later, Dell said the investigation had become a formal inquiry and was focused on "accruals, reserves and other balance sheet items."
The problems have mounted since, with shareholder lawsuits and an investigation by the U.S. attorney from the district that includes New York City seeking documents relating to Dell's accounting as far back as 2002.
While any investigation may not irreparably harm the company, the lengthy inquiry casts a long shadow over Dell's attempts to turn itself around after watching rival Hewlett-Packard steal enough market share during 2006 to regain the title of world's top PC maker, which Dell had held for nearly three years.
Dell founder Michael Dell recently retook the CEO seat and is now overseeing an operational revamp aimed at making Dell the lean and profitable PC and server maker that made it legendary for its supply chain excellence and its direct-sales efficiency.
That revamp has included some executive housekeeping, with both former CEO Kevin Rollins — who had been Michael Dell's handpicked successor — and former CFO Jim Schneider leaving the Round Rock, Texas company.
Impact Debated
"Right now, it appears procedural and the CFO has already left," Enderle Group Principal Analyst Rob Enderle told the E-Commerce Times. "Since the CEO has left as well it would appear that even in the extreme, where the CEO was implicated the recommended corrective action, it will have already have been taken, he added.
"The damage is one of uncertainty in a market that is already nervous with a company that has been having performance problems and is under a turnaround plan which it hasn't fully executed yet," Enderle noted. "Typically, the uncertainty does more damage in situations like this than the actual facts unless crime — like insider trading — has been committed and that doesn't appear to be the case here," he added.
Meanwhile, Michael Dell's ability to return the company to high levels of efficiency and improve customer service are far more critical to the long-term health of the PC maker, Enderle concluded.
The accounting issues have coincided with Dell's high-profile involvement in the worldwide recall of Sony-made laptop batteries — problems that HP has been able to avoid, Gartner analyst Mark Margevicius told the E-Commerce Times. In turn, both sets of difficulties coincided with Rollins' time as CEO.
Michael Dell's restructuring "underscores the difficulties involved with being a hardware manufacturer under current market conditions," he noted. With profit margins as low as 2 to 4 percent, any missteps are exaggerated, Margevicius added. "The market has become more challenging for Dell."
More Pronounced Risks
Dell can ill afford the distraction and negative attention from the accounting probe as it tries to regain its footing and get back into the race with HP, which continues to execute well and win over customers, Endpoint Technology Associates analyst Roger Kay told the E-Commerce Times.
"Right now, whatever the reasons or issues behind it, HP seems to be the company that customers are favoring over Dell," he noted.
Nevertheless, the latest delay seems to contradict a rising sense of optimism that the accounting issues were nearly resolved, JP Morgan analyst Bill Shope stated.
"The accounting investigation had been largely overlooked by investors, who had become increasingly focused on what Dell's restructuring plans would be," he wrote in a research note. "Now that the company has revealed that misconduct has occurred, the risks are more pronounced for whatever the investigation uncovers."