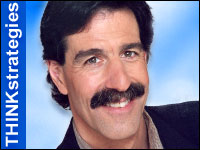 One of the commonly accepted myths of the Software as a Service (SaaS) market and the broader cloud computing environment is that it is inherently a high-transaction business. This view has been fostered by the rapid growth of many commodity-oriented SaaS solutions and public cloud services.
However, just as the overall technology and software industries have produced varying paths to success, so are the SaaS and cloud computing segments evolving in a variety of directions, requiring varying sales techniques.
This point was most recently brought home to me by the comments of the CEO of a little-known SaaS vendor, Passkey, during a panel discussion about SaaS trends hosted by the Boston College Tech Council.
Strategy First
Passkey is a provider of SaaS-based, group reservation systems for major hotel chains around the world. These systems can cost upwards of a million dollars.
While many SaaS vendors pride themselves on offering free online trials to win over renegade workers in hopes of securing a single-user subscription that may spread across an organization over time, Passkey starts at the top of the corporate ladder presenting to CXOs face-to-face.
In fact, the CEO claims that Passkey generally uses 20-30 minute PowerPoint presentations to pitch the strategic value of its capabilities rather than undertake technical demos, which too often lead to tactical questions.
Passkey is not only selling a high-priced SaaS solution, it generally makes multiyear deals that can be worth millions of dollars. Even more amazingly, Passkey is able to convince its customers to pay for these multiyear contracts up front.
Of course, the company still must recognize the revenue on a month-by-month basis because of the accounting rules for SaaS. However, it doesn't have to worry about the cashflow challenges that plague many SaaS vendors who depend on more periodic payments.
Economic Realities
Passkey isn't the first company to learn that it could get customers to pay up front for its SaaS solutions. Salesforce.com has been doing this for years. In fact, I often laugh when I hear Mark Benioff or other company spokespersons espousing the virtues of the SaaS "pay-as-you-go" model when the company typically requires an upfront payment of an annual subscription.
In fact, Benioff candidly discusses the economic realities that drove the company to change its payment policies in his book, Behind the Cloud.
Salesforce.com has also been putting greater emphasis on top-down selling techniques over the past few years. I had the privilege of speaking at the sendoff of its North America sales team at the beginning of 2008 in Las Vegas, which included a large number of new recruits drawn away from various "legacy" software vendors, including Oracle and SAP.
These enterprise sales pros were hired to sell to CXOs face-to-face. However, they also rely heavily on Salesforce.com's mass market, Web-driven marketing and high-volume telesales engine.
Many Roads
The point is that the SaaS and cloud computing industry is rapidly evolving to offer a broad array of solutions targeting everyone from end-users to executives. SaaS/cloud vendors must adopt go-to-market strategies and sales tactics that are properly aligned with the preferences of the key influencers and buyers of their specific SaaS solutions or cloud services.
This means having the right sales skills, systems and compensation programs to match customers' business requirements and rising expectations.
Bottom line: There is no longer one path to success.
---
Jeff Kaplan
is the managing director of
THINKstrategies
and founder of the
SaaS Showplace
. He can be reached at
[email protected]
.