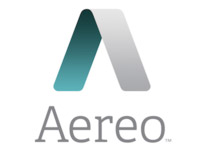 On Thursday a federal judge in New York denied a request by several broadcasters including ABC, CBS, Fox and NBC to shut down startup Aereo's streaming video platform, which utilizes arrays of dime-sized antennas to receive free, over-the-air programming and then streams the content online and even to mobile devices.
"Today's decision shows that when you are on the right side of the law, you can stand up, fight the Goliath and win," said Aereo CEO and founder Chet Kanojia.
The 52-page decision by U.S. District Judge Alison Nathan could raise the prospect of more lawsuits and even congressional action over technology that could threaten traditional video content distribution including broadcast and cable.
"There are tens of billions of dollars in advertising at stake," said Charles King, principal analyst at Pund-IT. "The cable providers and broadcasters are trying very hard to keep the status quo in place."
Laws and Technology
This is just the latest in a string of recent lawsuits that show a disconnect between existing legislation and cutting-edge technology. And it is only likely to continue.
"I think it is a great example of the degree to which technology moves much more quickly than the laws are designed to regulate it," King told the E-Commerce Times. "As the laws are written, the judge's assessment says that Aereo complies and the broadcasts don't have a leg to stand on. But I don't think this is the last we're hearing about this."
The technology is moving forward, but the broadcasters must hope that they can rewind to change the legislation.
"In essence, what the folks at Aereo did was to design a service that was designed to comply with the 2008 Cablevision decision," added King.
Changing Times, Changing Technology
This is not the first technology that broadcasters — and even the movie industry — have fought fiercely. When VHS first came out there were many, including Jack Valenti, former president of the Motion Picture Association of America, who suggested it would destroy the movie industry — but instead it became a huge moneymaker.
Later the DVR was fought, but now it is widely embraced as it allows "time-shifting" of TV shows and adds eyeballs. So is this latest development really any different?
"This is big news, not only for Aereo, but for the entire television space. This will help to transform the television industry," said Jeff Kagan, telecommunications analyst.
"We think we know what this industry is all about, full of cable television companies, a couple satellite television companies, and two telephone companies with IPTV," he said.
The industry is of course much more — but more is also what consumers are paying. And Aereo could be a way to help reduce those rising costs.
"Pricing has gone out of control in the last 10 years," added Kagan. "I think broadcasters better think about joining the Aereo idea rather than fighting it."
Embracing the Technology
The broadcasters and cable companies continue to see competition from a number of fronts, and this ruling could help other players — notably Netflix and Apple — as they look to add more programming to their respective streaming services.
It could even unsettle the not-so-easy alliance between the broadcasters and cable networks, with the former having the option of pulling their programming unless the cable providers step up and pay more.
In this way the ruling could be very big.
"The part the courts have prevented is broadcasting outside of the intended area," said Rob Enderle, principal analyst for the Enderle Group.
"The phones basically become mini-TVs — it is rebroadcast. But then if you think about it, so is home distribution, and that is allowed," he told the E-Commerce Times.
"It also is a regional decision, but it likely will form the basis for national cases that follow and set a precedent that other firms could use to set up distribution services bypassing cable deals," Enderle said.
At present, the only real response would be for broadcasters to abandon the air.
"I doubt if the FCC would allow that move, so it will be interesting to see what the networks do next," added Enderle.
"In the end, the focus should be on the consumption of ads, and this does potentially broaden that consumption, so played right this could increase revenues to the networks," he pointed out. "I just doubt they will play this right given the industry's tendency to focus excessively on control."