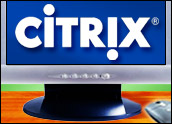 Citrix Online, a division of Citrix Systems,announced on Wednesday the acquisition of Paglo, a remote supportservice provider.
The purchase signals Citrix Online's entrance into the IT managementsector. Citrix Online has relaunched the Paglo service as GoToManage. That service is an integrated Web-based platform formonitoring, controlling and supporting attended or unattended ITinfrastructure anywhere.
The launch of the new GoToManage service enables Citrix Online to meetaccelerating demand from the large emerging SaaS-based IT managementmarket, according to Elizabeth Cholawsky, vice president of productsand client services for Citrix Online. That market will reach US$4billion in 2013, predicted analyst firm Forrester Research.
"This is a very important market for us for the online meeting space.I'm looking for online support becoming an emerging market. We wantedto add an online support outlet and began looking around for aprovider to acquire," Cholawsky told The E-Commerce Times.
Acquisition Details
Company officials closed the deal in January. Paglo cofounder and CEOBrian de Haaff, cofounder Chris Waters and the entire staff joinedthe Citrix Online team. De Haaff is now serving as senior product linemanager for GoToManage.
Existing Paglo customers will not have serviceinterruptions, the company said.
Citrix Online will integrate GoToManage with remote supportcapabilities later this year.
Specific financial details were not disclosed.
Paglo History
Paglo launched in 2007 as a mobile apps infrastructure provider. Itcaptured 34 percent of the worldwide market share with its GoToAssistremote support services, according to research firm IDC.
"We had to deploy quickly. We had no customers when we launched. Wecompletely bootstrapped our startup. We started with credit cards andpersonal savings," de Haaff told theE-Commerce Times.
Paglo founders started early on to address the substantial shift theyanticipated in the online market for IT, de Haaff said.
"The market is showing a growing interest in remote management. ITprofessionals want the opportunity to monitor networks and the abilityto fix problems. That was intriguing," he said about a serviceoffering remote IT management.
Paglo garnered about 10,000 customers spread between SMB and ITconsultants, he said.
How It Works
GoToManage is an integrated Web-based platform for monitoring,controlling and supporting attended or unattended IT infrastructureanywhere. It achieves this by creating an IT system of record.
This provides businesses with the ability to discover and identify allnetwork devices. It monitors critical servers and applications inreal-time and manages network usage, tracking configuration changes.
GoToManage will provide small and mid-size businesses (SMBs) andmanaged service providers (MSPs) an alternative topremise-based software, said Cholawsky.
Customers can purchase GoToManage individually or bundled with itsremote support services later this year.
GoToMeeting is priced as a standalone at $1 per device per month.Devices include computers, servers and network equipment, explained deHaaff.
Citrix Online is still considering pricing models for it integratedoffering, said Cholawsky.