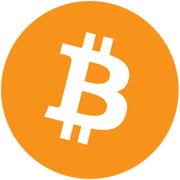 There's no denying that Bitcoins have caused considerable controversy since their appearance on the financial scene back in 2009, but recently the virtual currency encountered a new kind of obstacle.
Specifically, the nonprofit Bitcoin Foundation — which was created last year to help develop the currency's software — received a letter from the California Department of Financial Institutions warning the group that it is a violation of state and federal law to be involved in money transmission without registering with the U.S. Treasury or California's Commissioner of Financial Institutions.
"It has come to the attention of the Commissioner that Bitcoin Foundation may be engaged in the business of money transmission without having obtained the license or proper authorization required by the California Financial Code," began the May 30 letter, which was posted Sunday on Forbes.
"YOU ARE HEREBY WARNED TO CEASE AND DESIST FROM CONDUCTING THE BUSINESS OF MONEY TRANSMISSION IN THIS STATE," added the letter, signed by State of California Senior Counsel Paul T. Crayton and copied to Department of Financial Institutions Deputy Commissioner Robert Venchiarutti.
If found to be in actual violation of the California Financial Code, the Bitcoin Foundation could be fined up to US$2,500 a day per violation and even face criminal prosecution.
'Meant to Be a Warning'
The Department of Financial Institutions downplayed the severity of the message, however.
"I want to clarify, the letter that is circulating is not a C&D," DFI spokesperson Alana Golden told the E-Commerce Times. "Some articles are calling it a C&D, which may be causing some confusion."
Rather, "it's a letter meant to be a warning to businesses or representatives that are unlicensed," Golden added. "The letters — and C&Ds — are communication between DFI and the recipient, and the goal is safety and soundness and compliance with the laws that DFI enforces."
Recipients of such letters "can contact DFI to discuss if the law applies to them or not," Golden added.
'An Opportunity to Educate'
Unlike Tokyo-based Mt. Gox, which was just recently the target of a seizure order issued by the U.S. District Court in Maryland for failing to register as a money transmitting business, the Seattle-based Bitcoin Foundation is not actually a Bitcoin exchange.
"I can say that the Bitcoin Foundation is not engaged in money transmission," Jon Matoris, a member of the foundation's board of directors, told the E-Commerce Times. "We should view this as an opportunity to educate state regulators on issues related to the Bitcoin industry."
The group's official response is expected to be sent out this week by its law firm, he added.
"It would be premature for us to provide the press with an official position prior to our law firm's official response to California DFI," Matoris said.
A Revenue Gap
While the U.S. Treasury Department's Financial Crimes Enforcement Network branch, which is responsible for monitoring electronic transactions involving currencies, has emphasized that companies in this market must be registered, individual users of virtual currencies remain exempt.
So, those buying and selling the currency needn't worry about receiving a similar warning letter. Regulators may, however, be looking to close the gap on those businesses involved in currency transmissions.
"Bitcoin is currency that is currently used as an alternative to cash and bypasses taxes," noted Rob Enderle, principal analyst at the Enderle Group. "It is also heavily used by those versed in technology, and California has an inordinate amount of these folks.
"As a result, the traffic, or the adverse impact on taxes, became material and the state is attempting to close this revenue gap," Enderle told the E-Commerce Times.
'Too Successful'
"This won't be easy because of the very convoluted way in which Bitcoins are minted and controlled," Enderle added. "It is a very decentralized structure, and the laws and remedies were built around more traditional centrally controlled methods. This suggests laws will likely need to be changed and litigation methods refined to address this new currency model."
Either way, it's often said that as California goes, so goes the country, so if California pursues its warning further, other states will likely follow suit.
"I doubt California will be a lone player here, and once any cash alternative gets to critical mass, it is likely one or more governments will move to wrap them with process and taxes to protect revenues and citizens," Enderle predicted.
"Bitcoin's problem is it became too successful," he concluded. "That is what made it a target."