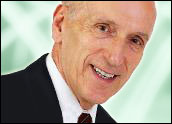 The cost to send a letter (weight not over one ounce) via the U.S. mail is now at an all-time high: 44 US cents. The cost of a standard postcard is 28 cents. There was a time when a postcard could be sent for 1 cent, if one can imagine that!
The sad thing is that there doesn't seem to be any end in sight to the cost of snail mail. Additionally sad is the fact that the U.S. Postal Service reported a loss of $3.5 billion dollars in its most recent quarter, with seemingly endless losses projected for the future.
Causes of U.S. Postal Service Deficits
It would be comforting to blame the bureaucracy for a large part of the losses at the Postal Service. Actually, it is likely that a bloated bureaucracy could cause some of the problems of the problems there, but the present-day dynamics just do not favor our USPS.
Consider this: Mail volume in pieces of mail sent totaled 212 billion in 2007, while mail volume in pieces sent will probably be about 167 billion in 2010. The trending is nothing short of ominous. Given the fact that the USPS is a self-supporting government agency that doesn't receive any tax dollars, it's obvious that deep structural changes have to be made in order for us to retain our public postal service.
The government's take on the problem is exemplified by the following statement: "A significant portion of USPS losses in the past few years has been due to an unprecedented decline in mail volume — down more than 20 percent since 2007 … The replacement of letter mail and business-transaction mail by electronic alternatives continues to cause downward pressure on mail volume."
Possible Government Solutions to this Dilemma
Most of us have probably heard that the tradition of delivering mail six days a week will likely be a thing of the past. It looks like Saturday delivery won't be with us very long. This will be one step to bring the Postal Service back to profitability. Union contracts with postal employees will likely have to be reworked in order to further reduce expenses.
But it seems to me that the USPS must take a look at its business model and update it to reflect changing dynamics. Not only is electronic mail reducing postal revenue, but we also have the overnight services like Fed-Ex and UPS doing their part to reduce USPS income.
A new and more efficient model has to be created to address the changing market realities. The big question is, will the government act quickly enough to respond to changing dynamics in order to keep the Postal Service afloat?
Pressure From E-Competition
Electronic competition to the USPS is enormous. I can understand why the volume of business mail sent through so-called snail mail has dropped dramatically. In fact, law and accounting offices have fewer secretaries because the professionals in those offices are sending out so much correspondence themselves, via e-mail.
To give you an example of the power of e-mail versus snail mail I have merely to site a situation when an associate of mine and I asked an investment house to send out a prospectus on a particular deal. My friend, a very successful businessman who refuses to use e-mail requested his prospectus via regular mail. I asked the investment house to send me the document stat, in PDF format.
I received the document within an hour. Several days later, my associate called me and irately asked when the investment house will send out the document, since he was still awaiting receipt of the prospectus. I told him that I had received it almost instantly and was describing the contents to him, talking about the charts, graphs, and copious statistics. To tease him, I also described the color scheme of the documents and how well tabbed and indexed they were.
I believe that I made my point to my associate because after that, he would ask his secretary to request documents via e-mail. She would then print them and give them to him.
We have become accustomed to many types of e-mail. For example, many of us do not get bank statements in the mail anymore. We merely go online, any time we want, and view our statements in real time. Still many more of us get our credit card statements online instead of waiting for them to come via snail mail.
I know of no document that has been traditionally sent by regular mail that cannot be sent by e-mail. I myself get my annual tax returns, state and federal, e-mailed to me. I then "file" them away in my computer. My accountant then electronically files my tax returns, which means that I don't have to take the trip to his office in order to sign them.
I could go on and on about the copious number of documents and letters that are now routinely sent via e-mail.
Have You Checked Your Mailbox Lately?
I notice that the mail that we receive at home of late usually consists of so-called junk mail. Most of our important mail is sent electronically to us, leaving us a mostly empty mailbox save for sundry ads, requests for donations from various charitable organizations and greeting cards. I must note here that there was a time when I thought that electronic greeting cards would replace traditional ones, but that never seemed to have happened, thus giving our embattled postal service a ray of hope.
I won't prognosticate about what I feel the future holds for the Postal Service. I do know, however, that business as usual will not work anymore. It's a brave new world that we are facing — an electronic world and the best that the USPS can do is to adapt to this new world by changing its business models to cope with the constant vagaries of commerce.
Good luck!
---
Theodore F. di Stefano
is a founder and managing partner at
Capital Source Partners
, which provides a wide range of investment banking services to the small and medium-sized business. He is also a frequent speaker to business groups on financial and corporate governance matters. He can be contacted at
[email protected]
.