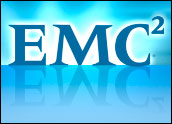 A bit over a year ago, the conventional wisdom related to enterprise IT vendors was fairly straightforward: Sheer size and depth of expertise gave end-to-end systems vendors unlimited access to the high ground. As markets recovered from the 2008 recession, enterprise customers would naturally stick with or gravitate toward large established players that could fulfill their every need. Being one-stop shops allowed systems vendors to engineer killer deals for cost-conscious enterprises and still walk away with healthy profits. Plus, the smartest of the bunch were leading the way in exotic new areas including cloud computing and dedicated big data appliances.
So the future looked Ray Bans-worthy bright for the big guys, industry consolidation would continue on a grand scale and specialty vendors were on the ropes or headed that way whether they realized it or not. Those seemed to be the assumptions of many in and out of the IT industry, and also provided the strategic underpinnings for numerous deals, including Oracle's acquisition of Sun Microsystems.
But, as they often do, some funny things happened on the way to the future; With a few notable exceptions, including droves of Oracle customers migrating away from Sun hardware, enterprises kept on buying technology pretty much as they normally had and from the vendors they usually did; continuing IT commoditization kept the playing field leveler than proprietary systems vendors assumed; uptake of new solutions and services was often slower than most had hoped; and some highly touted deals and acquisitions fell flat on their amply upholstered value propositions.
Bottom line: As has been demonstrated many times before, conventional wisdom is far more conventional than it is wise. The IT industry is big and diverse enough to provide enormous opportunities for vendors quick and quick-witted enough to seize them, which brings us to EMC.
EMC by the Numbers
Quite simply, the company's recent year end and Q4 financial results announcement highlighted what, by any measure, was an exceptional achievement. During what turned out to be a lackluster or difficult time for many IT vendors, EMC delivered record financial results for both Q4 and FY 2011.
In Q4, the company achieved all-time record quarterly consolidated revenues (US$5.6 billion — 14 percent higher than Q4 2011), net income and EPS on a GAAP ($832 million/$0.38 — up 32 percent and 31 percent YOY, respectively) and non-GAAP ($1.07 billion/$0.49 — up 16 percent and 17 percent respectively) basis, and all-time record operating cash flow and free cash flow.
Full-year 2011 results were highlighted by all-time record consolidated revenues ($20.0 billion — up 18 percent YOY), net income ($2.5 billion, up 30 percent YOY), EPS ($1.10 billion, up 25 percent YOY), operating cash flow and free cash flow that exceeded prior company outlook. The results were also highlighted by all-time record quarterly and full-year gross margins on a GAAP and non-GAAP basis.
Along with having a great 2011, IDC's most recent (Q3 2011) findings showed EMC in commanding or solid leadership positions across most of its major storage markets. It claimed a 28.6 percent revenue share of the total external disk storage systems market (followed by IBM and NetApp tied for second with 12.7 percent and 12.1 percent respectively); a 31.3 percent revenue share of the total open networked storage market (followed by NetApp with a 14.4 percent share); and a 24.5 percent revenue share of the global storage software market (followed by Symantec (15.3 percent) and IBM (14.0 percent) respectively).
EMC acquisitions also continue to pay off handsomely. According to IDC, sales of the company's Purpose Built Backup Appliance (PBBA) solutions, including EMC Avamar, Data Domain and Disk Library for mainframe systems, accounted for a 62 percent share (3X the nearest competitor) of the rapidly growing PBBA market in the first half of FY2011. In fact, EMC noted that the combined annualized revenue run rate just for Data Domain and Avamar in the latest quarter exceeded $2 billion. Security division RSA's annual revenues grew 16 percent YOY (despite suffering an embarrassing hacking incident in March), and VCE (which EMC co-owns with Cisco, VMware and Intel) is nearing its $1 billion annual sales target.
VMware: Nearing $1B Quarterly Run Rate
And that doesn't include VMware. Acquired by EMC in 2003 and then operated as an independent entity, VMware also put together a remarkable fourth quarter and 2011.
Revenues for Q4 were $1.06 billion, an increase of 27 percent from Q4 2010, and net income and earning per diluted share (EPDS) for the quarter were $200 million/$0.46, compared to $120 million/$0.28 for Q4 2010. Non-GAAP net income and EPDS for the quarter was $266 million/$0.62, compared to $198 million/$0.46 for Q4 2010.
Revenues for FY 2011 were $3.77 billion, an increase of 32 percent from FY 2010. Net income in FY 2011 was $724 million or $1.68 EPDS, compared to $357 million or $0.84 EPDS in FY 2010. Non-GAAP net income for 2011 was $936 million, or $2.17 EPDS, compared to $639 million or $1.51 EPDS, for 2010.
A near-$1 billion quarterly run rate is a notable number for a highly specialized software player but even more so given VMware competitors' virtualization investments and efforts.
After years of virtualization development and acquisitions, including Softricity, Kidaro and Calista, in 2007 Microsoft began distributing (first with a nominal update charge, then freely) its Hyper-V hypervisor with copies of Windows Server. Despite those sizable expenditures, Microsoft has not been able to measurably trip or hobble, let alone lame VMware.
Hyper-V use is assuredly growing among SMBs (a long time Windows bastion), and while Microsoft can (and does) boast about a handful of wins among larger business customers, to date Hyper-V has failed to achieve significant success in the lucratively attractive enterprise data centers the company understandably covets.
Citrix touted its 2007 purchase of XenSource for $500 million as key to becoming a major player in VMware's league. XenSource has aided the transition Citrix's core desktop/client solutions to support virtual desktop infrastructures, helped legitimize the company's cloud computing efforts and played a role in the ongoing cross-platform virtualization and management projects in which Citrix and Microsoft are engaged.
All good stuff, but the value of Citrix's half-billion dollar investment seems more strategic than practical. It drove a bit more than half ($2.21 billion) of the total revenues that VMware did in FY2011.
Why haven't these or other competitors been able to dent, let alone diminish VMware? For three reasons: First, the company's products perform better and have richer feature sets than competitors' offerings. That's not surprising, given that it has been working at x86 virtualization far longer than any other company. The result of that experience allows VMware to continually "reset the goal posts," effectively forcing competitors to continually play catch-up.
Second, VMware's efforts in strategic areas closely aligned with virtualization, including cloud computing, tend to be clearer and more inclusive than other vendors. VMware may be leading its self-defined Journey to the cloud, but it has effectively promoted the value of that effort to numerous key constituents and core audiences.
Finally, VMware seems far more effective at helping partners achieve success than competing vendors. Historically, more than 85 percent of company sales have come through VMware's 25,000-plus strong partner ecosystem. Unless Microsoft, Citrix and others can similarly energize partners, their virtualization efforts will continue to lag.
Is it any wonder so many consider EMC's $635M purchase of VMware to be the gold standard for IT acquisitions?
Final Analysis
EMC has obviously done a lot of things right in the short term, but it is the effect of its longer-term strategies — some of them initiated years ago — that put the final polish on a lustrous quarter and year.
That doesn't mean EMC doesn't face significant competitive pressures. A simple fact of business life is that larger companies tend to have an easier time rolling along than smaller ones — inertia is a powerful force in business — and many of EMC's prime competitors are far larger and have the ambition and wherewithal to try to take it down.
Despite the current or ongoing lack of traction of other products — be they emerging PBBA solutions or Hyper-V — competing vendors will continue attempting to drive into the market because they understand and hope to gain the same benefits that EMC already has.
The future will certainly host continuing challenges, but I doubt they will be anything EMC can't handle. Some time ago, I wrote that the company's acquisition of VMware had effectively allowed it to act as a "virtual systems vendor" and play across a range of markets closed to its storage-centric competitors. But what is particularly interesting about this latest quarter's and past year's results is how closely attuned and well-positioned EMC has become to the areas causing the greatest current tectonic shifts in IT — virtualization, cloud computing, big data and analytics among them.
That foresight should pay off handsomely in both the short and long term. It also demonstrates how remarkably adept EMC and its executive team have been at anticipating technology and market momentum and adapting their efforts, including product development and choosing acquisition targets, to gain the upper hand. Those skills portend well for the company and its shareholders, and will continue to create serious impediments for rivals hoping to outflank or outrun EMC.