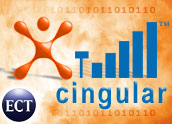 Cingular Wireless will refund US$18.5 million to former California customers who were charged penalties for canceling substandard wireless service. The company will also drop its plans to appeal the ruling to the Supreme Court.
Under an agreement reached with the California Public Utilities Commission (PUC), Cingular agreed to issue refunds to all customers who were charged to break contracts, even though they could not make or receive phone calls because the areas where they lived or worked were not well-served by Cingular's network.
So-called early termination fees are a standard part of many wireless contracts and require consumers to pay a fee for breaking their contracts before they expire. Such penalties protect wireless companies, which often offer steep discounts on phones to customers willing to sign long-term monthly billing contracts.
An End to Litigation
Cingular, which is now known as AT&T, agreed to make refunds for fees charged to customers between Jan. 1, 2000, and April 30, 2002.
The PUC estimates that 115,000 customers who left Cingular in that time frame will be eligible for refunds averaging $160, which includes both the refunded termination fee and interest.
The agreement ends years of litigation and avoids additional time and legal expense that would have resulted if the case had been accepted by the Supreme Court. Cingular had recently asked the court to hear the case, an application it will now withdraw.
Refunds and Fines
The $18.5 million represents the cost of refunds and interest. Cingular was also fined $12.14 million by the PUC. That penalty has already been paid, the PUC said.
Cingular also agreed to establish an independent administrator to handle claims from some former customers.
"This settlement agreement demonstrates that the PUC takes its enforcement responsibility seriously," said PUC Commissioner John Bohn. "I support this settlement agreement because it will get reparations back to affected consumers expeditiously."
In September 2003, the PUC found Cingular's early termination fee practices were "fundamentally unfair" because some customers may not have realized the company's network would not provide adequate service when they signed their original contract.
The period in question was one of rapid subscriber growth for Cingular in the California market and consumer groups said the network did not keep pace, resulting in frequent dropped calls or the inability to initiate calls.
Better Image
Cingular had fought to have the ruling overturned in the California court system, without success, but said it still believed it could have prevailed in the end.
"While we have a strong case for appeal, it is time to move forward," the company stated. The carrier added that it has changed business practices "significantly" since the period in dispute and is now a leader in "customer-friendly initiatives," such as a 30-day return window during which customers can cancel calling plans without penalty.
The wireless industry has come a long way in recent years in efforts to burnish what had been a dreadful reputation for customer service, telecom analyst Jeff Kagan told the E-Commerce Times. Part of that has been driven by necessity and competition, with carriers now recognizing the need to keep customers from leaving due to poor service, he noted.
"In a competitive marketplace that's no longer all about growth, being customer-friendly is a necessity," Kagan stated. "It's still far from perfect, but the wireless industry has made great strides in that area."
Impact of Consolidation
Many consumer groups, such as the Consumers Union, have noted that wireless companies remain among the heaviest generators of complaints about business practices. These groups also argue that any service improvements will be derailed because of the increasing consolidation that has left just a handful of major telecom companies.
However, many telecoms now have new competition from Web firms and cable companies, Kagan explained.
"They are paying much more attention to the customer because each customer represents the chance to sell many more services and generate much more revenue over time," he concluded. In addition, many consumer complaints stem from coverage issues, which the consolidation trend may help address by combining networks.