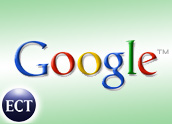 Rumors that Google is actively developing its own browser — talk that Google downplayed last fall — have gained new life as the leading search engine hired the engineer most responsible for development of the Firefox browser.
Ben Goodger, the lead programmer of the Mozilla Foundation's Firefox, which has taken the browser market by storm and become the first significant threat to Microsoft's Internet Explorer in five years, announced the job move yesterday.
Google confirmed today that it had hired Goodger and said the move was based on his solid engineering skills and not necessarily his browser-building experience.
Browser Development Denied
The search engine has repeatedly denied it's developing a browser, and while some analysts have said such a move could be viewed as straying too far from Google's core competency, others say it makes perfect sense.
Google has made it clear that it is interested in developing plug-ins and add-ons for browsers to make the most of its search technology, such as the popular browser toolbar it already offers. The leap from there to a Google-branded browser built on the Firefox chassis isn't that far.
In fact, Jupiter Research analyst Eric Peterson said Google could use a browser as a tool to help it further refine its search engine.
"A Google browser would provide another significant stream of data about the popularity of Web pages, one much deeper than which link gets clicked most frequently," Peterson said. The Google Toolbar already collects that data from consumers who opt into having their movements tracked.
Double Agent
Goodger will work for Google but maintain his connection to the Mozilla Foundation, Mozilla President Mitchell Baker said.
"This is not unusual within the world of the Mozilla project," Baker said. "A number of people have moved from one employer to another within the Mozilla project. Having multiple companies offer jobs to key Mozilla figures has long been a part of our view of a successful project, and we've traditionally worked closely with companies whose employees contribute to the Mozilla project."
Mitchell said the link-up did not mean that Google would have a "corporate voice" in the future development of the browser.
In a blog posting in which he revealed the new position, Goodger said he would maintain his lead role on the Firefox browser, including pushing forward on future releases.
If nothing else, Google gains an engineer in the hiring who is responsible for the fastest-growing browser on the market. While Mozilla's Firefox still has less than 5 percent of browser market share, its rise has been dramatic since mid-2004, when thousands of people downloaded the free software in the days after it was made available.
Rumor Milling
Speculation about a Google browser hit a fever pitch last summer when Mozilla held its annual developer day on the company's campus.
In a cooperative scenario, Mozilla could benefit from Google's brand recognition and its solid reputation among enterprises, which could be more willing to adopt an open-source browser if it were backed by such a company.
Since Google isn't disclosing its plans, any talk of a Google browser is pure speculation, Jupiter's Peterson noted.
However, if a company were to enter the browser market, there might be no time like the present, given that Microsoft's dominant Internet Explorer browser has suffered from an almost constant battering from security flaws and targeted attacks. During 2004, some security experts urged computer users to adopt alternative browsers until IE security could be tightened.
Some analysts say that in order to guarantee access to the largest possible market, Google would have to consider finding a way to distribute a browser with new PCs. And being a market leader would invite more attacks from virus writers who currently focus most of their attention on IE.