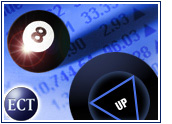 Brocade Communications Systems(Nasdaq: BRCD) edged up 90 U.S. cents to $43.40 in morning trading Wednesday, afterthe networking products manufacturer said its second-quarter profit fellalmost 10 percent, matching Wall Street's expectations.
The San Jose, California-based company also said its results should improvefor the remainder of the year.
"Considering the current difficult economic environment for technologycompanies, the second quarter was a period of significant achievement forBrocade," said chairman and chief executive officer Greg Reyes. "We are pleased that we met theexpectations that we set out in April, and we believe that the secondquarter was the low water mark for our business."
Brocade reported net income of $12 million, or 5 cents per share, for itsfiscal second quarter ended April 28th, compared with net income of $13.3million, or 6 cents per share, during the year-ago period.
The companyattributed the drop to slower sales growth and the rise in research anddevelopment costs.
The fiber-optic switch maker had warned last month that it expected to earnbetween 5 cents and 6 cents per share, due to cancelled customer orders. The guidance was half of what Wall Street had expected.
The announcement caused analysts to lowertheir 11 cents per share forecast to an average expectation of 5 cents pershare for the quarter.
Meanwhile, the company said that sales jumped 86 percent, to $115.2 million from$62.1 million, in the same period in 2000.
Brocade also said it spent threetimes as much on research and development and almost tripled spending onmarketing from a year earlier. Revenue is expected to remain flat in thethird quarter, and projects sales will not pick up until the fall.
"We believe that our long-term prospects and competitive position … havenever been stronger," said Brocade president and chief operating officer Michael Byrd. "Asenterprise capital spending continues to thaw, we are well positioned forgrowth in the latter part of fiscal 2001."