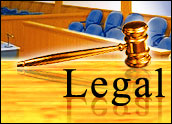 Escalating a long-running battle over current and future wireless technology, Broadcom has filed suit against cell phone technology rival Qualcomm, saying that that company engaged in anti-competitive behavior in order to help its mobile voice and data standard gain traction.
Broadcom said in the federal suit filed in U.S. District Court in New Jersey that Qualcomm violated antitrust laws in the way it used licensing terms, pricing plans and other mechanisms to help boost the adoption of CDMA, the cell phone technology for which it holds the intellectual property rights.
Broadcom alleges Qualcomm's monopoly in CDMA has hurt consumers by leading to higher prices for cell phones.
Attempts to reach Qualcomm for comment were not successful.
Level Playing Field
The latest suit comes on top of two pending patent lawsuits by Broadcom against Qualcomm alleging violation of some 10 different patents. The U.S. International Trade Commission is also looking into whether Qualcomm engaged in unfair trade practices by importing chips and other products that infringe on Broadcom patents.
The new complaint puts Qualcomm in the company of other tech giants such as Microsoft, who have been accused of using their technological advantage to squash competition — though analysts say it's important to note that Qualcomm has not yet been targeted for antitrust concerns by regulators, as Microsoft was, but instead stands accused by a competitor.
The suit from Broadcom charges Qualcomm with "abuse of the wireless technology standards-setting process, failure to meet its commitments to license technology for cellular wireless standards on fair, reasonable and non-discriminatory terms, and various anticompetitive practices" in the sales and marketing of chipsets based on the CDMA technology.
"Our goal is simply to ensure fair competition and a level playing field, not just for Broadcom, but for the entire cellular industry," Broadcom President and CEO Scott A. McGregor said in a statement.
3G Phones at Issue
"Qualcomm's practices prevent that. Their monopoly in CDMA technology has increased the price of cell phones in the U.S., and we are hoping that the courts will prevent the same thing from happening with the next generation 3G cell phones. Qualcomm's monopolistic activities limit competition, stifle innovation and ultimately harm consumers and service providers," McGregor said.
Broadcom says Qualcomm's licensing terms violate its own commitments to provide "fair, reasonable and non-discriminatory," or so-called Frand, terms, in some cases collecting double royalties and demanding overly broad cross-license rights from its licensees in exchange for access to CDMA.
"Broadcom asserts that the intended impact of these actions is to place competitors like Broadcom at a distinct disadvantage and to reinforce Qualcomm's dominant position, in violation of U.S. antitrust laws," the complaint states.
Broadcom seeks unspecified monetary damages as well as a permanent injunction aiming to force Qualcomm to alter its business practices. McGregor said clarifying the issues is important as "the communications industry moves to unified networks that will enable more efficient voice and new high bandwidth data services to drive a new generation of smart portable devices with state-of-the-art features."
"Broadcom has some very compelling opportunities to participate in these exciting new markets," he added. "Our goal in this legal action is to achieve a fair market environment."
The Three G's
Analysts said that while Broadcom would welcome the opportunity to recover any apparent damages in the cell phone market to date, the suit seems pointed more at enabling what Broadcom sees as a more level playing field going forward.
Broadcom makes a range of chipsets that enable WiFi networks and other high-speed wireless communications and might worry that Qualcomm's technology is becoming the de facto standard for high-speed wireless as well as traditional U.S.-based cellular networks. A competing standard, GSM, has gained little traction in the U.S. but is more popular overseas.
The advent of faster 3G networks will likely lead to demand for millions of new and replacement phones in coming years, analysts say, and Broadcom might see challenging Qualcomm's business practices as a way of ensuring it can compete more effectively in that arena.
"Handset and technology makers have long had their eyes on the 3G market," Gartner analyst Ben Wood said. "That's going to represent an enormous opportunity in the U.S. and around the world."