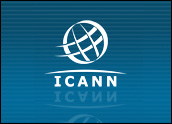 The Internet Corporation for Assigned Names and Numbers (ICANN) published a list of proposed generic top level domains (gTLDs) on Wednesday, including such brand-specific Web suffixes such as ".jpmorgan," ".walmart" and ".microsoft," as well as more generic terms such as ".book" and ".love."
ICANN, the nonprofit Web-management group that operates under a U.S. Commerce department contract and has been overseeing the expansion of domain suffixes, released a list of 1,930 applications, which until this week had been kept secret. Under the expansion, there could be hundreds more extensions joining the existing ".com," ".net," ".org," et al.
"It is our fundamental obligation to increase competition and consumer choice, and to foster innovation, and this program delivers on that," ICANN CEO Rod Beckstrom noted at a news conference in London.
ICANN did not respond to our request for further details.
Not the End of Dot-Com
These new generic top level domains won't replace existing domains — they're seen instead as a way to expand them.
"New computer technologies tend to layer on top of older technologies," said Josh Crandall, principal analyst for Netpop Research. "The dot-com domain will always be at the core of routing conventions."
What the new domains will do is allow for new websites to have relevant domain names specific to their respective business. This has been increasing challenging, given that many businesses have similar names, and options for choosing a relevant domain name have been limited.
"To get a domain, you have to come up with some strange combinations of words almost, because all English words have been pretty much taken at this point," Greg Sterling of Sterling Market Intelligence told the E-Commerce Times.
Even this fact doesn't negate the relevance of dot-com, however.
"Even though there could be many, many different domains soon, it actually could make the dot-com domain all the more important," added Sterling. "Plus, some of these new domains are going to be very silly."
Competition for Generic Domains
The original rush to claim domain names such as "grocery.com" could almost be compared to the 19th century land rushes out west — and that scenario could be replayed. Already, Wal-Mart and Safeway are competing for ".grocery," and this is just one of such cases that could be resolved through auction.
But is it even a wise investment when the brands already have dot-com domains in place?
"It depends on how many users are going to use something like dot-grocery, said Rob Enderle, principal analyst for the Enderle Group. "Getting people to move from the dot-com to dot-grocery could require some training on the user's part."
There is also the issue as to whether this could provide larger players with a major advantage instead of leveling the playing field.
"If you are a big player — and assuming you are not late to the game — you might be able to buy the domain suffix of your choosing," Enderle told the E-Commerce Times. "This is very much a replay of what we saw with the dot-com domains."
Return of the Cybersquatter
While the most famous case of cybersquatting might be Josh Quittner's purchase of "McDonalds.com" for a Wired magazine article in 1995, there are thoughts that another wave of such cybersquatting could happen again.
"There will be speculators who will see this as an opportunity to jump on some domains, but how that will play out we don't know," said Sterling.
Much has also changed in the way intellectual property is seen online, and most companies are much more sensitive about their respective brands online.
"As far as assigning new domains is concerned, trademarks and other IP protections need to be respected," said Crandall.
"When Facebook launched brand pages, they provided notice to owners of trademarks and instructions on how to reserve the trademarked term on their service," he noted.
"ICANN can learn best practices from the industry about how to avoid fraud and confusion," continued Crandall. "It will be tricky for some, because the sophistication of domain speculators has grown alongside the prices companies are willing to pay for a catchy domain. I anticipate that these speculators will pounce on new opportunities presented by the new top level domains being considered."
Fraught With Fraud or Not
The other issue is whether the new domains could open the door for new types of fraud, especially as consumers and Web users could suddenly see many more domains. This raises the question of whether ".jpmorgan" or "chase.com" or "chase.bank" would actually be the right place to go to check online bank statements.
"There are so many company names out there that it could be difficult even for the naming entities to determine what is real and what is fraud," said Enderle. "I do think fraud is a legitimate concern."
While the fraud issue is one that needs to be watched, Enderle added that the money trail for this also needs to be watched.
"It isn't clear where the money being paid for these domains is going," he said. "It suggests that the financial incentives are just flowing upstream to its executives."
This concern has been noted by groups such as the Association of National Advertisers, which contends that even companies that have no interest in domain names could face pressure to apply to prevent their brand from falling into the wrong hands. Each application costs US$185,000, so this could end up costing companies while the nonprofit Web-management group will see the influx of revenue.
So does this signal the end of dot-com and make the Web all the more commercialized?
"I think the dot-com era has been over since bust replaced boom and mostly strangled the overwhelming hype that typified its last days," said Charles King, principal analyst for Pund-It.
"What the new ICANN list does is make real what we've known for a while: that today's 'information superhighway' is increasingly dominated by corporate big rigs, not innovative smart cars. In other words, this latest twist is more about corporate brand management and collecting healthy fees than it is about fostering entrepreneurship."