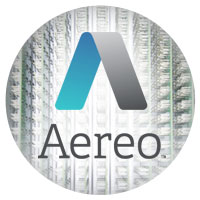 U.S. District Judge Alison Nathan last week granted broadcasters' request for a temporary restraining order against Aereo in New York. This is the latest setback for the would-be cable-killer service, which a Supreme Court ruling effectively shut down this summer. Aereo had utilized small dime-sized antennas to capture over-the-air TV signals and stream the content to subscribers over the Internet.
The service, which was launched in 2012 with the backing of IAC Chairman Barry Diller, has been at odds with TV broadcast giants including ABC, CBS, Fox and NBC. The broadcasters have alleged copyright violations, as Aereo has not paid retransmission fees.
In her ruling, Nathan barred the video streaming company from retransmitting broadcast content, and in a 17-page decision essentially rejected Aereo's claim that it would be irreparably harmed by not being allowed to capture and stream the broadcast signal in local markets.
The U.S. Supreme Court in June ruled that Aereo was breaking the law by retransmitting broadcast TV over the Internet. That ruling enabled the broadcasters to fight Aereo in the district courts.
Another Setback
While this latest ruling would suggest that Aereo is out of options, the company repeatedly has shown that it operates by the mantra of "never say die." After the SCOTUS decision basically labeled Aereo to be a cable-like service, Aereo CEO Chet Kanojia in July argued that it could operate as a cable service and that it should qualify for a statutory license to use another's intellectual property under the 1976 Copyright Act.
That bid was short-lived however, as the Copyright Office shot back that Internet retransmissions of broadcast content were not covered by the type of license that Aereo was seeking. The case subsequently was returned to the district court after the U.S. Circuit Court of Appeals in August denied Aereo's request for further consideration as to whether it could operate as a cable company.
Possibilities Remain Open
"The licensing decision is another devastating decision — albeit somewhat expected — for Aereo," said Orly Lobel, professor of law at the University of San Diego.
"The judge in the decision nodded to Aereo … 'doing its best to turn lemons into lemonade,'" she told the E-Commerce Times.
The judge acknowledged "that possibly Aereo has DVR functions, so the thinking now is what if they retransmit with modest delay? That would be noninfringing versus real time [broadcast]," Lobel pointed out. "That would be a huge victory, and the judge asked for more argument on that — legal and factual.
In fact, Nathan instructed both parties to submit a joint letter, in which each would outline how the case should proceed.
"The 2008 SCOTUS Cablevision [decision] ruled that remote storing is legal under copyright law," Lobel added. "More recently, courts have said that DVR services are fine under copyright, so Aereo could potentially tailor its service to look like these other companies who provide cloud storage."
More Legal Than Technical
While Nathan may have left a door open for Aereo to resume operating in some capacity, exactly how that plays out may depend on what Aereo can do to stay within the bounds of past rulings.
"From what I saw on Thursday, this is largely one of legal and not technical detail," said Howdy Pierce, managing partner at Cardinal Peak.
"The hope for Aereo appears that they could come back out with another service," he told the E-Commerce Times.
"The hope is that they could become a cloud-based DVR provider in some way," he said. "Their service had a DVR function before, so subscribers could stream live content and also record it. It appears that the DVR service could live on."
DVR-Worthy Content?
However, Aereo's appeal has been to provide local content to cord-cutters — offering content such as news and live sports that otherwise isn't available through options such as network websites and OTT services like Netflix. Even if a DVR option with some requisite delay in rebroadcast were an option, it likely wouldn't have the same appeal as Aereo's original model.
"A lot of the stuff you are losing (as a cord-cutter) is the stuff you don't want to DVR anyway, like sports," noted Pierce. "This content, along with reality programming, has become somewhat DVR-proof. You want to watch it and talk about it tomorrow. The same is true of news. Old news doesn't seem so compelling, and there are already lots of sources to find out what is happening in the world."
Aereo could be a lot less exciting as a DVR-only service, he suggested. "The technology that is left viable isn't differentiated as something someone isn't already doing."