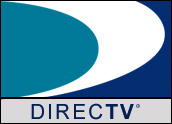 AT&T on Monday announced that it has agreed to buyQuickplay Media, which will serve as the backbone for DirecTV's upcoming multiplatform streaming video services.
Quickplay, which supports AT&T's U-Verse TV Everywhere service, will support DirecTV Now, DirecTV Mobile and DirecTV Preview, which are scheduled to launch in the fourth quarter. The services will allow DirecTV content to be viewed on mobile phones, smart TVs, personal computers and tablets, AT&T said.
"Our strategy is to deliver video content however, whenever and wherever," said John Stankey, CEO of the AT&T Entertainment Group. "Quickplay's multitenant IP distribution infrastructure, combined with AT&T's leading scale in IP connected endpoints, will allow us to host and distribute all forms of video traffic."
The acquisition will provide Quickplay with the "resources to fully scale, grow the business and continuously enhance that platform," Quickplay CEO Wayne Purboo said.
Pricing for the new services has not been announced, according to AT&T spokesperson Eric Ryan.
Streaming Competition
AT&T announced plans to offer live-streaming of DirecTV earlier this year. The DirecTV Now plan will provide a range of streaming service packages over both wired and wireless networks and on Internet-enabled devices.
DirecTV Mobile will offer premium and made-for-digital content over any smartphone, by downloading an app, regardless of which carrier is being used. The DirecTV Preview service is free and will offer some video content from AT&T's audience network and content targeting millennials on the Otter Network, a joint venture of AT&T and the Chernin Group.
The move is critical to the future of DirecTV as it competes with more flexible models of content delivery.
"DirecTV is at risk of disruption due to its size and its legacy as a traditional pay-TV business model," said Tim Mulligan, senior analyst atMIDiA Research.
Average revenue per user is declining across the pay-television industry as the subscription video-on-demand model increases in market share and becomes the industry standard, he told the E-Commerce Times.
Netflix had a monthly average revenue per user of US$8.02 in 2015, compared with a monthly ARPU of $120.59 for AT&T and DirecTV, according to a January report from MIDiA that Mulligan authored. Netflix accounted for 29 percent of all subscribers in 2015 across the top six pay-TV providers but only 3 percent of revenue.
Satellite Still in Demand
The good news for DirecTV is that satellite providers have been somewhat buffered from the impact of Web-based services like Netflix and Hulu because of their sports programming rights and best-in-class user experience, according to Avni Rambhia, digital transformation industry principal at Frost & Sullivan.
"To the extent that sports content is most valuable when it is transmitted live, and is exemplified by the roaring success of MLBAM, I think the public will be receptive to a broadened and modernized DirecTV offering," she told the E-Commerce Times.
AT&T worked with Quickplay in 2014 when the company was selected to provide on-demand video and live linear television to the AT&T Drive Studio, a service that provided in-vehicle entertainment to car manufacturers.
Quickplay also served as the platform for AT&T U-verse.
AT&T will retain all of the company's 350 employees and contractors, AT&T's Stankey said.
The acquisition, which is expected to close in mid-2016, is subject to terms of the Hart-Scott-Rodino Act in the U.S. and the Competition Act in Canada.
Financial terms of the deal were not disclosed.