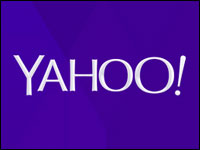 Yahoo on Wednesday announced that it has reached a deal with Starboard Value to add four independent directors, thus avoiding a proxy fight with a key investor that has been seeking radical changes at the company.
Under the agreement, Starboard CEO Jeff Smith will join Yahoo as an independent director and will be a member of the company's Strategic Review Committee, which has been in negotiations with several suitors for Yahoo's core Web business.
Eddy Hartenstein, former DirecTV and Tribune CEO; Richard Hill, chairman of Tessera Technologies; and Tor Braham, former global head of technology mergers at Deutsche Bank, also will join as independent directors, Yahoo said.
As part of the agreement, Starboard has withdrawn its slate of nominees to the Yahoo board.
Get Down to Business
"The constructive resolution will allow management and the board to keep our focus on our extremely important objectives," Yahoo CEO Marissa Mayer said, adding that management is looking forward to working with the entire board, including the new directors, to increase shareholder value.
The board and management "remain focused and dedicated to the exploration of strategic alternatives" and the "execution of strategy for the operating business," Yahoo spokesperson Rebecca Neufeld told the E-Commerce Times.
The new board members were looking forward to working closely with existing board members and management right away to maximize shareholder value, Smith said.
Starboard, which owns about 1.7 percent of Yahoo, has been one of its chief critics, calling out the company for its failure to produce acceptable results, its poor acquisitions and its compensation practices.
Pressure Point
The announcement of a new board structure is the first step toward necessary changes among the top management, said Rob Enderle, principal analyst at the Enderle Group.
"One of Yahoo's problems is a board that really didn't understand Yahoo's business or could execute well on any of the options they had. This change should address that problem," he told the E-Commerce Times.
The announcement comes at a critical time for the company, as it received bids from numerous suitors for its core Web assets. Among the companies making a bid for Yahoo is Verizon, which reportedly wants to integrate Yahoo with AOL and turn itself into a major provider of online content.
Other companies that have expressed an interest in Yahoo include Microsoft, IAC and Time Warner; however, it was not immediately known which companies had submitted official bids.
Two incumbent directors, Lee Scott and Sue James, will not stand for re-election at the company's annual meeting, bringing the total number of board members to 11, Yahoo said. Scott and James have agreed to relinquish their respective committee responsibilities immediately to board members who will be up for re-election.
The board committee responsibilities have been restructured with Maynard Webb continuing as chairman.
Eric Brandt will chair the Audit and Finance Committee, joined by Braham and Tom McInerney. Cathy Friedman will chair the Nominating and Corporate Governance Committee, joined by Jane Shaw and Richard Hill. McInerney will head the Strategic Review Committee, joined by Smith and Brandt. Shaw will lead the Compensation and Leadership Development committee and will be joined by Webb, Friedman, Smith and Hartenstein.
The full agreement will be filed with the Securities and Exchange Commission as an exhibit to the company's 8-K report.