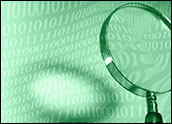 In a bid to grab market share in a growing specialty area, Ask.com launched a revamped local search offering Monday, saying it was the first to offer intuitive search for finding neighborhood businesses along with bundled tools such as mapping and extensive, locally focused content.
With AskCity, IAC/Interactive is attempting to leverage its extensive collection of local content and services, such as user-review and ticketing sites also under the parent company's control.
Variety of Services
Through AskCity, users will be able to locate a restaurant and reserve a table, search for and purchase tickets to local events and movie theaters, book appointments with local contractors, and download and print maps with driving and walking directions. The site also enables users to save information and share it with others.
"Local is one of the top five categories in search, yet it's the one with the lowest user satisfaction," said Jim Lanzone, Ask.com's CEO. "We're raising the bar for local search."
The engine lets users search by ZIP code, neighborhood or street, and to narrow searches further after initial results are returned. Users can also create itineraries that use mapping software to plan a route or a day.
The local launch comes as Ask makes a charge to become more of a player in the Google-dominated world of search and paid-search marketing. Web portal Lycos recently announced it was replacing Microsoft and Google with Ask for its natural and paid-search listings.
Overall, Ask ranks fourth now among major search engines, according to ComScore Networks, trailing Google, Yahoo and Microsoft, but recently jumping ahead of AOL — whose search is provided by Google — with about 6 percent of the market share for searches.
A strong local product could not only boost Ask's overall fortunes, but also give it a strong entry into what is expected to be one of the growth areas for search in 2007 and beyond, as more smaller businesses start to advertise online.
Content King
AskCity is built on a foundation of content, Lanzone said. For instance, it will lean heavily on sister companies in the IAC network, such as business listings and user-review site Citysearch; campsite reservation system ReserveAmerica; ServiceMagic, which pre-screens home contractors; and both Ticketmaster and TicketWeb.
In addition, IAC said it will use partnerships with movie ticket site Fandango, restaurant reservation site OpenTable and hotel and restaurant review site TripAdvisor to augment the content selection. Other partnerships include ones with retail discount site StepUp and local sites under the Wcities brand. IAC will also cull data from Web sites such as Yelp and Insider Pages.
"Content is one key to doing local search right, and as part of IAC, Ask.com had unfiltered access to our sister companies' leading local content," Lanzone said. "We were able to remix that content using our own search recipe, combine it with content from many non-IAC companies, and design our own experience around it. The result is, we believe, the most comprehensive and flat-out helpful local search product available."
Ask said it believes it can improve local search by reducing the number of steps between conducting the search and following up.
"For most people, using a local search engine is just the first step in a process that ends with taking some type of action — booking a restaurant reservation, making a service appointment, buying movie or event tickets or driving to a local store," said Doug Leeds, VP of product management for Ask.
Leeds said AskCity combines four local search verticals into one, creating a single interface to search for businesses, events, movies and directions.
The Big Picture
The local move is part of a larger mission to unlock the value that IAC Chairman Barry Diller, who also runs USA Networks, saw when he purchased Ask.com — formerly known as AskJeeves — last year for US$2 billion.
To many, the search engine is key because it offers a way to tie together what had been a more scattershot Web empire for IAC, whose holdings also include some two dozens properties, including party-planning site Evite and e-commerce concerns such as Cornerstone Brands and Gifts.com. IAC also owns the Home Shopping Network.
In terms of usability, the new site is a vast improvement over Ask's previous local search offering, according to Sterling Interactive analyst Greg Sterling.
There are relatively few true innovations, Sterling told the E-Commerce Times, but the knitted together site appears to have the potential to be greater than the sum of its parts.
"It's the packaging of the features and content into a holistic proposition that makes this a very nice offering," he added. The re-launch makes the site one of the top local search offerings on the Web, Sterling continued, though he still ranks Yahoo Local as the class of the segment.
While being strong in local means gains in general search, where the vast majority of ad dollars remain, over time, Ask may see gains.
Meanwhile, it is expected that local search will be a major growth area in 2007, especially because it also dovetails with mobile search.
ComScore said nearly two-thirds of Web users in the U.S. say they performed a local search, up 43 percent over a year ago. Google and Yahoo held nearly identical market shares of about 30 percent.