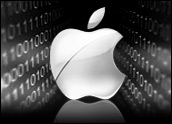 Apple made it official Tuesday and unveiled its new iPad mini tablet along with a new iMac and MacBook Pro.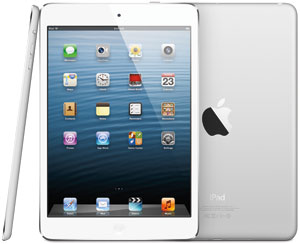 (click image to enlarge)
The MacBook Pro features a 2.6 GHz Intel processor, high-resolution Retina display and solid-state drive. The new MacBook, which will be 20 percent thinner than the previous generation, will start at US$1,700, while the new iMac — a razor-thin all-in-one computer — will ship next month starting at $1,299.
The biggest size reduction certainly came in the form of the new iPad mini, which will start at $329 for the 16 GB version; a 4G model will cost $458. This new tablet is notable in that it is 7 inches, the same size as similar products from Amazon and Google.
Channeling Jobs
The announcement of this smaller tablet had many in the blogosphere recalling Steve Jobs' earlier proclamations that Apple would never produce such a small tablet.
"Remember, this was the form factor that Steve Jobs said would be dead on arrival," said Roger L. Kay, principal analyst at Endpoint Technologies Associates.
"Apple will sell a bunch just because it is Apple," he told the E-Commerce Times, "but it's not a great move for Apple, which wants to expand its successful iPad franchise."
The obvious question coming out of the iPad mini announcement is what Jobs would be saying about it now.
"Once you pass away, everything you said is locked away, it seems, and yet people try to offer what his future self would have done," said Rhoda Alexander, senior manager for monitors and tablets at IHS iSuppli. "Steve Jobs had changed his mind in the past, so there is no reason to think that he wouldn't have changed his mind again."
Aspect Ratio
Besides the size of the tablet, a popular topic of iPad mini discussion has been that it is a 4×3 aspect ratio device, much like the original iPad and its subsequent versions. Why didn't Apple offer a widescreen version — one that could more readily handle video content, which is presented in 16×9 or greater ratios?
"There are multiple reasons," Alexander told the E-Commerce Times.
"The 4×3 ratio is still the leading tablet ratio in the market because of the original iPad," she said. "It isn't just a movie screen, and Apple believes that lot of content is simply presented better in this aspect ratio, including … Web pages, magazines and books."
But a more compelling reason is that it is just the de facto Apple standard.
"The apps that are out there are designed for the iPad, and these were developed for the 4×3 ratio," Alexander noted. "To change that now would require Apple developers to create two versions. So really, they can't have one device with a different aspect ratio. Once you change the aspect ratio, you have a challenge on your hands."
The iPad has never been the movie buff's first screen choice either, and a smaller screen certainly isn't about to lure them in.
"Cinephiles who care desperately about a 16:9 format won't be choosing to watch their favorite films on the iPad mini in the first place," said Josh Crandall, principal analyst at Netpop Research. "The mini is about mobility first, and the 4×3 ratio is better suited for the variety of uses the device enables."
Multiple Form Factors
It's possible that Apple is positioning its iPad product line as more like the iPod than the iPhone — the iPod has multiple form factors to fit the needs of the user.
."By expanding the form factor of different iPad devices, Apple is executing on the same strategy they did with iPods and offering a model for different consumer needs," Crandall told the E-Commerce Times — but he is still curious about one key point: "When will telephony be integrated?"
The pricing is another issue altogether, as the iPad mini is far from being touted as something for the budget-minded — especially given the prices of the Kindle Fire or Samsung Galaxy Tab.
"It purports to be something better — a general purpose machine, as opposed to a content consumption device, perhaps," said Kay. "Except for the size and the updated specs, there's not a lot new there."
Yet there is the feeling that Apple did need a smaller device to truly fit into the mobile space.
"The mini is an example of Apple filling out its product lines by having all sizes covered in portable devices," said P.J. McNealy, consultant with Digital World Research. "This is a great example of why Apple is becoming the premier consumer electronics company in the world. Samsung, Sony, Panasonic and LG — and to a lesser degree, Dell, HP and Lenovo — can't touch what Apple is doing."
"Companies such as Microsoft, Google and Amazon are chasing Apple in hardware, such as in tablets," McNealy told the E-Commerce Times. "Steve Jobs was famous for very many things, including talking down a sector or segment until voila! — Apple introduced a product in that area."