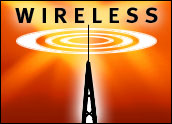 In an effort to enhance its "AOL Anywhere" strategy, America Online (NYSE: AOL) announced today that it has acquired Seattle, Washington-based Tegic Communications for an undisclosed sum.
The privately-held Tegic is a text entry provider for wireless telephones and other mobile devices, and allows users to send e-mail, instant messages and other text functions with a standard telephone keypad.
The company has licensed its proprietary T9 software to leading telecommunications companies around the globe, including Ericsson, Nokia, Philips, Sony, Siemens, Samsung and Mitsubishi. According to AOL, Tegic's licensees cumulatively reach 90 percent of the world market.
Quest For IM Market Share
The two companies also announced plans to co-develop an AOL Instant Messenger application solely for the wireless market. The goal is to enable wireless service providers to provide instant messaging for their subscribers and give AOL a larger share of the instant messaging market.
"We are delighted that the Tegic team will be joining the AOL family and making such a key contribution to our 'AOL Anywhere' strategy," said AOL Interactive Services President Barry Schuler. "Tegic's revolutionary T9 software makes it possible for consumers to easily and quickly take advantage of e-mail and instant messaging on their wireless telephones. We are especially excited about the great potential to extend this capability, as well as other text-based functions, to other wireless devices."
One Key Per Letter
Tegic's software is available in virtually every Western language, as well as Chinese, Japanese and Korean. The company said it is working on developing software with specific localized languages for the Eastern European and Middle Eastern markets.
The company's software is designed so that each number on the telephone keypad has more than one function. In essence, the process reduces typed messages to one key press per letter, an improvement on the "multi-tap" method, the company claims.
Founded in 1995, Tegic employs nearly 80 people and has an advisory board made up of a number of former AT&T Wireless Services executives. The company received $10 million (US$) in backing from four venture capital firms this past June.
Tegic also received backing of a legal kind in September. A U.S. District Court judge in Seattle summarily dismissed a patent infringement suit brought against the company by Zi Corp, a Canadian company.