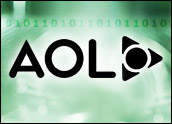 Time Warner's AOL will buy the social network Bebo for US$850 million in cash, acquiring a worldwide user base of 40 million as well as a developer-friendly platform.
Bebo was known to be shopping for a buyer, but the move came as something of a surprise because the social networking site already has a relationship with Yahoo, which won a contract last fall to deliver advertising to it.
Bebo will fit well with AOL's instant messaging and communications platforms — AIM and ICQ — and will also offer it a sizable new piece of real estate for placing various types of advertising, AOL said.
A 'Perfect Complement'
Bebo is a relative startup compared with social networking giants MySpace and Facebook. It has grown rapidly, particularly in overseas locations such as the United Kingdom. It is the top social network in Ireland and New Zealand, and ranks third in the U.S.
AOL CEO Randy Falco called Bebo "the perfect complement" to the Web portal's existing communications networks, and it puts the company in a more leading position within social media.
AOL was attracted to the smaller firm's vision of a "truly social Web," Falco added, and the monetization opportunities for its new Platform-A advertising initiative.
Global Growth
One of the factors that attracted AOL to Bebo was the high level of engagement with the site, AOL said, with the average user logging 78 page views through the network and spending 33 minutes there each day. Another factor is Bebo's success in overseas markets, a venue where AOL has grown recently as well.
The purchase means AOL will join a host of others seeking the right formula for driving revenue from social networks. This week, Facebook launched another effort to monetize its massive, fast-growing and active user base, launching a program through third-party bSocial Networks that pays members whose recommendations to friends lead to purchases.
Market Lodge, as the program is known, is the second attempt in recent months by Facebook to monetize its traffic. An earlier effort, known as "Beacon," was pulled back from due to privacy concerns.
AOL cited data from eMarketer estimating that the market for social network ads will grow by 75 percent this year and be worth $4.1 billion by 2011.
Bebo was believed to have turned down a $550 million offer to be acquired in 2006, around the same time Facebook famously turned down $1 billion to be purchased by Yahoo, said Sterling Market Intelligence Principal Analyst Greg Sterling.
"With all the talk about Time Warner thinking about spinning off AOL, this is something of a surprise," Sterling told the E-Commerce Times. With its existing ad-serving deal, Yahoo may have been a more likely buyer.
The deal is also notable for the size of it, which nearly matches the $1 billion AOL spent to buy a handful of advertising-related firms over the past 18 months.
AOL clearly hopes the network will become a "huge ad distribution opportunity," Sterling said. The deal also has interesting implications for the possibility of an AOL-Yahoo hookup, one of the strategic options Yahoo is said to be exploring as it tries to stave off a hostile takeover by Microsoft.
Developing Opportunities
Like Facebook and MySpace, Bebo has sought to encourage third-party developers to create applications for its social networking platform.
AOL has gotten religion on the developer issue of late as well, announcing last week that it would open up the AIM platform to developers through an initiative called "Open Aim 2.0."
Leveraging outside developers has proven an effective way to get users to interact more robustly with social networks. Facebook, for instance, offers hundreds of small plug-ins meant to boost the amount of time a user spends on the network.
Over the past four years, the social networking space has been the focus of millions in investments, such as Microsoft's $240 million investment in Facebook, which earned it a 5 percent ownership stake in the firm. The space seen its share of failures or slow starts — Google's Orkut and Friendster, which came on strong but faded once Facebook came along, noted Outsell Vice President Chuck Richard.
"The next big social network can come along out of the blue," Richard told the E-Commerce Times. Already, sites such as Twitter are drawing attention away from more established sites, and many users belong to multiple networks, splitting their time up and making it more challenging for advertisers to find them.
In that view, AOL is betting Bebo's early success will not fade quickly and also that it can solve the monetization riddle. "The next big hurdle is to unlock the value of those audiences and all that time spent on those networks," Richard added.
Bebo has around 100 employees based in the UK, San Francisco and Austin, Texas.
Bebo President Joanna Shields will remain with the company after the acquisition and report to AOL Chief Operating Officer Ron Grant.