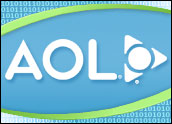 AOL unveiled a bold plan to revitalize itself in the broadband world Wednesday, saying it would offer up virtually all of its Web services for free and all but abandon efforts to attract new subscribers.
The move drew a range of reviews from analysts. Some said the move comes about three years too late, with AOL flat-footed in the face of the broadband revolution, while others applauded the move as the best chance for AOL to capitalize on long-term growth trends in online advertising.
Shifting Gears
The move is intended to allow AOL to focus all of its energy and resources on building a strong Web portal, rather than trying to maintain a dwindling base of dial-up subscribers. The shift means users who had been paying US$15 a month to use AOL with third-party access providers can call to have their subscriptions cancelled while maintaining their e-mail addresses and other accounts. Users who have left in the last two years can also ask AOL to turn their e-mail addresses back on.
In a conference call to discuss the changes, Time Warner President Jeffrey L. Bewkes said the changes would prevent users from turning to other portals when they move to broadband services.
"This will remove the biggest barrier for our members staying with AOL as they migrate to broadband," he said. "Our members don't want to leave, and they tell us the number one reason why they leave AOL when they switch to broadband is price. So we are going to stop giving our members to our competitors.
"Now," he added, "there is no reason for anyone to leave AOL."
Driving Dollars
Keeping users from slipping away is only one piece of the puzzle. Generating additional ad revenue is the primary goal of the move. AOL noted that its advertising revenue was up 40 percent year-over-year in the second quarter, and with a long-term deal in place with Google, prospects are good for continued growth.
In fact, AOL pointed out that its 40 percent growth rate was higher than the overall industry expansion of 30 percent, an indication that it has room for additional growth and chances to grab market share from competitors.
Still, AOL may find it difficult to convince users to adopt all of its services, rather than use the individual programs and features as many do now.
"The big challenge remains rebuilding the network," said JupiterResearch analyst David Card. AOL must find a way to get more page views within its portal network, rather than simply more traffic to its popular services, such as AIM Moviefone and Mapquest. "AOL needs to make AOL.com a success," he added.
That will mean going head-to-head with portals such as Yahoo and MSN which have years of additional experience at being open Web portals.
Matter of Time
Some stock analysts say investors may be wary that AOL is essentially giving up millions in revenue in order to adopt the new strategy — with some predicting up to $1 billion in losses tied to the shift. AOL CEO Richard Parsons said in the conference call that there will be no material erosion of AOL earnings this year because of the move.
AOL has lost more than 10 million users since 2002, with fewer than 18 million subscribers in the U.S. today. The company has continued to pour money into marketing its service, however, a campaign it intends to shelve in order to focus on marketing of its AOL.com portal.
It may not be as easy as AOL suggests to convince users who have left to return, said Yankee Group analyst Jennifer Simpson, since many will have formed allegiances to other providers. Getting users to change back may be especially difficult if they've set up new e-mail and IM accounts at rival portals.
"AOL will have a great difficulty reaching out to those users who have become inactive," she said, noting that it's unlikely they have not begun to use other services.
Still, while there may be short-term pain, most agree the move is best for the long-range health of AOL. "The old model worked in the old Internet," said Forrester analyst Charlene Li. "The new Web requires a different approach and AOL is still positioned to make AOL.com a force on the Internet."