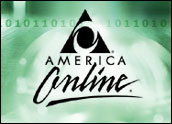 Revving up its marketing engines as it prepares to compete more directly than ever with Yahoo, MSN and Google as a portal open to all, America Online has formally launched its free Web-based e-mail service, known as AIM Mail.
AIM Mail offers free unlimited storage to AOL members but also offers 2 GB of storage free to any Internet user of AOL Instant Messaging. The service, which also includes anti-spam and antivirus filters, is based on technology from Mailblocks, which AOL bought in July of last year.
That puts it on par with similar offerings, including Gmail from Google, MSN's Hotmail and Yahoo's mail service.
Heavy Promotion Planned
AOL is hoping that what will set AIM Mail apart is its tight integration with AOL Instant Messenger (AIM), from where it gets its name. The mail service is being offered as a free download as part of the latest upgrade of the messaging platform, known as AIM 5.9. Users will be able to e-mail contacts on their AIM "buddy lists" and can receive instant message notification when new e-mail messages arrive.
AOL Vice President of AIM and ICQ Chamath Palihapitiya said the mail service would enable AIM users to continue to make their instant messaging screen names a "core part" of their online identities.
AOL indicated it would heavily promote AIM Mail, with anyone who registers eligible for various sweepstakes prizes including Apple iPods and Sony PlayStation Portables. All 22 million existing AIM users will be invited to accept the upgrade and activate a mail account, the company said.
Forrester Research analyst Charlene Li told the E-Commerce Times that AIM is poised to wrestle users away from Yahoo's and MSN's mail services because of the integration.
Four Shadow
That in turn will help AOL build a strong and loyal audience base for AOL.com. "This gives them a very strong foundation to build portal traffic off of," Li said. "We expect to see them roll out a number of features that position them to compete with the big portal and search players."
In fact, most analysts see the AIM Mail launch as simply a preview of what is widely expected to be a summer debut of a full-blown remake of AOL.com as an entertainment and communications portal on par with MSN and Yahoo.
That puts AOL on a collision course not only with those two rivals but also with Google, which in recent weeks has made moves of its own that suggest it is eager to become more of a Web destination than a pure search engine. Google began offering users the ability to customize their home page, folding news feeds and other features into the signature, bare-bones Google start page.
AOL has not confirmed a specific time frame for the portal launch, but most analysts believe it is only a question of when it occurs and point to a range of new open-Web-style features, including AIM Mail and a new blogging service.
The new business model also makes sense as AOL tries to capture more fast-growing online marketing revenue while reducing its reliance on a shrinking base of subscribers.
Mail Buddies
Analysts have said that AOL brings significant clout to the Web e-mail battle in the form of its massive base of AIM users. The ability to toggle back and forth between e-mail and instant messaging, using each form of communication when it's most appropriate — for instance, to send an e-mail to a contact who is currently not online — will appeal to users as well.
Integrating e-mail also eliminates the need to migrate sometimes lengthy lists of contacts. The new version of AIM allows for up to 400 of such so-called "buddies."
The new developments also underscore the rapid drop in the cost of storage space in recent months.
While it was met with amazement when Google debuted Gmail with a 1 GB storage capacity, that level is now seen as pedestrian. Google bills its service as having unlimited storage capacity, with the number of bytes it can store going up every minute. And others have stepped up to match the 2 GB level, which has become a standard storage level for Web mail services that a year ago commonly featured 250 MB of storage, or one-eighth the current levels.