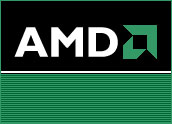 Advanced Micro Devices (AMD) scored modest gains against rival Intel in the tug-of-war for personal computer market share, using its edge in the low-end processor market to make up some ground.
The shift toward lower-end PC sales may be a seasonal fluctuation, one that may be reversed by more spending on higher-end machines in the U.S. and elsewhere in the second half of the year, Dean McCarron of Mercury Research told the E-Commerce Times. This has been the pattern in several of the last five second quarters, he noted.
Arizona-based Mercury Research said AMD gained a half a percentage point in market share, boosting its bite of the market to 15.5 percent. Intel remains the dominant chipmaker, controlling nearly 83 percent of the market in the quarter, down about 0.8 percent.
AMD benefited from growth in the lower-priced chip segment, said McCarron.
AMD's Bounce
Both Intel's Pentium 4 and AMD's Athlon and Sempron chips sold well in the quarter, particularly in emerging overseas markets such as China, India and Eastern Europe. Because AMD has more product offerings at lower price points, it got a bigger bounce from that shift.
McCarron told the E-Commerce Times that the market share numbers often fluctuate from quarter to quarter, with a recent trend of AMD picking up some ground on Intel. The remaining 2 percent of the market is split between Via Technologies and Transmeta.
"Basically the second quarter is a very weak consumer buying season," he said. "Moving forward we get the back-to-school and holiday shopping seasons where buyers in more established markets have much more influence."
Market Gains
If that trend toward discount chips continues, it could mean more market share gains for AMD. "Or it would force both companies to further alter their product lines in response," McCarron added. "Right now, there's no direct evidence that's happening on a large scale. We'll need to see more quarters of data before we can call it a true trend."
He also noted that the companies often swap market share from quarter to quarter and that the levels are about where they were a year ago.
AMD has had some success at gaining in the market, in some cases at the expense of Intel. It made considerable gains in the flash market earlier this year, for instance, forcing Intel to respond with price cuts and other measures.
More Competitive Intel?
More recently, AMD has made a strong push to grab mobile computing market share from Intel, rolling out families of 64-bit chips that take advantage of the security features of Microsoft's Windows XP update.
Gartner analyst Martin Reynolds said that the long-range impact of an even marginally more competitive AMD would be to force Intel to lower prices and become more efficient on the manufacturing side. Intel has already started to make changes in its product mix to address competition from AMD, he added.
"Quarterly comparisons don't tell the whole story," Reynolds told the E- Commerce Times.
He added that both companies might be more focused on ensuring a successful second half than on head-to-head competition. Although processor sales have been on the increase for nearly two years, profit growth has slowed of late, making some investors edgy. Intel's stock, for instance, recently hit a 13-month low on the Nasdaq.