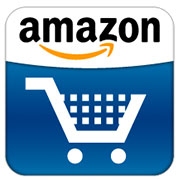 The world's largest book retailer today offers much more than books, just as the world's leading provider of online search is much more than just a search engine. Both Amazon and Google have seen their respective businesses grow by adapting and expanding.
Thus it didn't seem far-fetched when rumors intensified Friday about Amazon entering the smartphone arena — in part to fend off competition from Apple and Google in the digital content space. In other words, rather than see what has become part of its core business threatened, the retailer is looking to wage battle on its rivals' turf.
Moreover, it is doing so with a rival's operating system. "This does sound like a big story," said Jeff Kagan, telecommunications analyst. "Amazon.com is a heavy hitter in the marketplace. Smartphones are growing like crazy. They have sold plenty of Kindles. Put all those together, and this is a huge opportunity for them if they play their cards right."
Foxy Move With Foxconn
Amazon sells many products directly, but even those with its branding aren't actually produced by the Seattle online retail giant. For the handset, it reportedly is turning to Chinese manufacturer Foxconn, which also builds some Apple products including the iPhone.
The retailer isn't looking to take on the iPhone — or even top-shelf Android devices — but instead is looking at the budget end of the market, according to the latest report, much as the company has done with its Kindle Fire tablet. However, it is not likely this will be just another Android device.
"Amazon doesn't use generic Android," said Rob Enderle, principal analyst of Enderle Group.
"Their software group is mostly old disenchanted Microsoft guys who used to run and work on Windows," he pointed out. "They take Android as a starting point and turn it into what they think the market really wants, which is a much more Apple-like experience where the system is both more refined and more closed."
Beyond the Bookstore
Just as the Amazon phone won't likely be just another Android handset, it must be remembered that Amazon is far more than a bookstore — even far more than a retailer.
"This means whatever Amazon.com wants it to mean," Kagan told TechNewsWorld. "It's a blank slate right now. Amazon.com can be really creative. They can have customers read e-books and purchase things from the Amazon.com site with new software that makes it easy."
But the company will still rely heavily on being a proven — and even trusted — retailer to attract that customer base and sell them its wares and services.
"They get that products like this can create massive draw to brick-and-mortar and online properties, which is why Apple is also such a powerful retailer and potential growing competitor to Amazon," noted Enderle. "The quiet backstory on the Kindle Fire is that its users are some of the most avid Amazon buyers of general products in the market. How much better would a smartphone be if it were equally popular and as powerful a personal retail storefront Amazon customers carried in their pockets?"
Not So Difficult a Transition
The question is whether Amazon can move into a space where it has no experience? However, is that a problem considering the category didn't even exist when Amazon started selling books?
"On one hand, Amazon.com has no experience in smartphones," said Kagan, but "on the other hand, neither did Apple or Google, and they have become No. 1 and 2 in the marketplace."
Additionally, Amazon has proven that it can jump into new businesses such as the Kindle and really shake things up, Kagan suggested.
"The smartphone segment is different, so there are no guarantees for Amazon.com, but there is a huge opportunity for them."
Down to the Consumer
At the end of the day, it comes down to whether consumers will want a smartphone — even an affordable smartphone from a company that is really still known for selling books. But as Google has shown, consumers did embrace the phone and operating system from a company known for search.
Making the device stand out is also going to be crucial.
"Remember this smartphone marketplace really started five years ago with the first iPhone," said Kagan. "So we are still just in the first chapter of this new story. If this is just another indistinguishable device, Amazon.com will lose. However, if they can wrap their brand name and experience around it and provide Amazon.com color to the palate, this could be successful."
In this way, all bets are off — at least until more is known about the phone and the operating system, and whether Amazon brings out a single device or eventually offers a multitude of devices.
"It will be interesting to see the model Amazon.com follows," said Kagan. "Will it be the Apple iPhone model or the Google Android model? Will they have control over the device, or will there be many devices from many manufacturers that use the Amazon.com operating system? That is a big question."