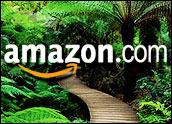 Amazon.com plans to acquire online retailer Woot.com, pioneer of the "flash sale" concept.
No financial terms were officially disclosed when the deal was announced on Wednesday, though the blog TechCrunch reported that the sale was made for around US$110 million in cash. Woot will operate as an independent subsidiary of Amazon once the deal closes, the companies stated.
Woot would be the third consecutive company that Amazon has allowed to remain autonomous following an acquisition. Audio book seller Audible, acquired for $300 million in January 2008, and online shoe and apparel retailer Zappos.com, purchased in July 2009 for $847 million, were the previous two.
All three companies have business models and corporate cultures that are considered unique, and allowing them to remain independent makes good business sense, according to Jeffrey Grau, senior analyst with eMarketer.
Maintaining an Innovative Spirit
"Numerous acquisitions have failed because of larger companies folding smaller ones into the larger organizational structure and losing the spirit of innovation in the process," Grau told the E-Commerce Times. "The idea here is not to kill the spirit of the acquired company."
In the case of a company like Woot, Amazon would risk losing its employees and its "extremely loyal customer base" by forcing it to operate under the Amazon name and corporate structure, Grau said. In many ways, Woot is a mirror image of Amazon in its early days. The Woot business model revolves around the flash sale concept, which means it offers a single item for sale — usually at a lower price than it can be purchased elsewhere — until that item is sold out. In recent days, the site has offered the iPod nano, various filtered water bottles, a camcorder, a digital picture frame and a television set.
Woot is able to offer these items at substantial discounts thanks to an extensive back-end sales and distribution network that provides constant access to close-out items offered by manufacturers and other retailers. Amazon built its business — starting with online book sales — in a similar fashion.
A Unique Corporate Culture
Woot started out selling primarily small consumer electronics, but like Amazon, it has since branched out into other items. It now operates individual sites offering flash sales on T-shirts and wine, in addition to its original site. Woot also supplies Amazon with items for the Gold Box deals Amazon targets to individual customers on its site.
Woot's unique corporate culture was evident in the way it announced its intentions to be acquired by Amazon. The deal was revealed in a serious of humorous, and sometimes rambling, blog posts written by Matt Rutledge, the company's founder and CEO.
"Amazon is interested in us because they recognize the value of our people, our brand and our unique style of deep-tissue, toxin-releasing massage," Rutledge wrote in one post labeled as a letter to Woot's employees. "They're not looking to have their folks come in and run Woot unless we ask them to, which incidentally you can do by turning off the bathroom lights and saying the word 'Kindle' three times."
The Path to Acquisition
The path to Amazon's acquisition of Woot was laid in January 2008, when Amazon made a $4 million investment in in the etailer and was given right of first refusal to buy the company if Woot reached certain unnamed sales targets, decided to go public, or announced its intent to be acquired by another company.
It's not clear which of those conditions triggered the acquisition, but it's unlikely that Woot was pushed toward Amazon for purely financial reasons, Grau speculated. "Woot has been enjoying strong annual growth since 2005," he noted. "Last year, for instance, sales grew by an estimated 25 percent. So I don't think Woot was driving the acquisition."
It's more likely that Amazon, which constantly seeks to expand its selection of items, simply decided it was a good time to acquire what obviously is "a popular and financially successful site," Grau said.