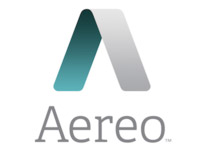 Aereo — the lawsuit-embattled company that provides Internet-streamed, live, and recorded over-the-air broadcast television content — may have started a trend. None other than Time Warner may be considering the redistribution of public broadcast content over the Internet too, Cecilia Kang suggested in a recent Washington Post article.
What it comes down to is that a bunch of micro-antennas in a Brooklyn warehouse may change everything in the television broadcasting business — and ultimately in your living room.
What It Is
Aereo is a service that provides Internet-streamed, live, and recorded over-the-air broadcast television. Local channels like WCBS, WNBC and WNYW FOX are available to Aereo subscribers via the Internet in the New York area. Premium cable channels are not available.
Local channels will be available to people in the Boston metro area later this month.
There's no hardware for the subscriber to install, and service and viewing are via PC and Mac desktop browsers, or an iPad or iPhone.
How It Works
Aereo uses data center-located antennas and storage. Each antenna is allocated to an individual subscriber. The programming is picked up by the antenna and is then sent via the Internet to the user's device.
Data center storage allows for DVR functions, rewind and pause; Apple TV and Roku set-top box connectivity allow for full-sized TV viewing.
Subscription rates range from a free one hour-a-day pack with no DVR space, to a US$12-a-month dual-antenna, 40-hour DVR recording subscription. The rates are plus tax.
What's the Problem?
The reason that Aereo is upsetting the broadcasters is because it's not paying the broadcasters' retransmission fees. In the last few years, retransmission rights have become an important part of a broadcaster's revenue.
"Broadcasters are allowed to negotiate retransmission fees with the service providers, although it's only been a few years that they actually began doing so," explained Mike Paxton, senior analyst at Multimedia Research Group.
"In the past, they just relied on Must Carry to get their stations on cable and satellite TV systems, but now they're taking full advantage of retransmission consent," he told TechNewsWorld.
Must Carry is a legal requirement designed to get cable companies to carry local broadcast TV; its intent is to provide some TV where radio signals can't propagate.
However, commercial broadcasters can choose Retransmission Consent instead of Must Carry — and Retransmission Consent can be subject to fees.
In the past — unrelated to Aereo — fee arguments between providers and cable and satellite companies have resulted in blank screens. For example, MTV disappeared from Dish Network for a while some years ago.
The Legal Tangles
Legal arguments relate to copyright protection.
Last month, Aereo won rejection of an injunction that signaled the courts did not agree that it violated copyright law. The media suggestions that all is now hunky-dory, though, are not accurate.
Aereo has won a battle but not the war, said Multimedia Research Group's Paxton.
"The April 1st ruling did not rule on the overall legality of Aereo's business model — that ruling is till to come," he said.
"Aereo has won the preliminary battle, but the broadcasters aren't backing down. There are a lot of arcane legal issues at play here, and it's quite possible that the retransmission broadcast laws will have to change to catch up with technology," Paxton suggested.
"Having said that, my sense is that the broadcasters' still hold a stronger hand in this game, both legally and in terms of political influence," he added.
The Broadcasters' Argument
Aereo is in the wrong, said Scott Grogin, SVP of communications at Fox Networks.
"Our position is clear, we believe Aereo is stealing our broadcast signal," he flatly said.
The broadcasters' argument is that Aereo is in violation of a law enacted in 1976, MRG's Paxton told TechNewsWorld. It provides that all services that retransmit broadcast programming to the public are engaging in "public performances" and thus need a license from the copyright holder — which Aereo does not have.
Aereo's Position
A recent Cablevision case offers a precedent for its position, Aereo argued in court last year. In that case, which was related to remote DVRs, Cablevision maintained that it wasn't infringing broadcasters' copyrighted content because its cloud service was providing an individual recording that it did not own outright, just like a hard-drive DVR, which was legally allowed. Cablevision won.
Copyright law allows for private performance.
Aereo does in fact abide by the law, Mitch Stoltz, a lawyer at the Electronic Frontier Foundation, told TechNewsWorld.
"The court's decision focused on the use of personal copies," Stoltz said of the recent Aereo injunction-lifting case.
Aereo is a "personal system," he contended. It's essentially a private antenna and private VCR — and in addition, Aereo is providing a service that the customer couldn't get from an on-demand television company.
"Aereo is providing one of the few things that you can't get on the Internet," Stolz pointed out.
Aereo pitches itself as an operation that's providing an economical choice and flexibility through a modern, groundbreaking service.
"The bottom line is, we believe consumers should have more say and control over how they experience television," Virginia Lam, Aereo's VP of communications, told TechNewsWorld.
The arguments will continue, and the outcome may significantly affect how television is consumed in the future. Based on Time Warner's interest, if Aereo is found legal it could ultimately lead to major rethinking by classic TV suppliers — including the possible unbundling of basic channels. That's something that ultimately may be embraced by the budget-conscious consumer.