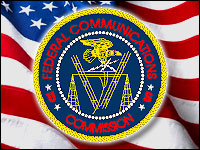 The Federal Communications Commission passed a little-publicized order last month that changes how cable television providers can deliver basic broadcast channels. This rule change has far-reaching implications for those who legally grab their basic broadcast channels for free from cable, but don't buy a cable subscription. It also affects television streaming device set-top box makers, like Boxee and Roku.
The rule will change the methods that we use to watch basic channels, and it will likely kick-start further streaming set-top box development and adoption.
For years the U.S., and many other countries, have had "must-carry" requirements. Must-carry means that, with a few exceptions, multichannel video programming distributors — specifically, cable operators — have had to provide access to local broadcast stations.
This is considered good for the consumer because it provides wide access — a consumer can get local television where radio signals don't permeate, for example. It can also be argued that it's not onerous to the cable operator because, by law, it doesn't pay license fees for that element of its product.
Historically, cable companies have encrypted premium channels to secure their product. But, because they're obliged to supply must-carry local channels to everyone, they haven't been allowed to encrypt the entire basic tier of channels that includes the must-carry channels. FCC 12-126, the new rule, is going to allow digital-only carriers to encrypt everything.
This will allow digital cable companies to remotely activate cable services, reduce truck-rolls and supposedly reducing costs that can be passed on to the consumer. It also improves security and stops theft of certain non-must-carry channels.
Not a bad idea. However, it also stops viewing of the mandated local channels on digital systems that have chosen to encrypt.
The Solution
The ingenious solution to this issue is a combination of set-top hardware and commercial software options defined by the ruling that potentially ties into streaming and other third-party, often startup, set-top box makers a la Boxee and Roku.
Protecting innovation was part of its thinking, FCC Chairman Julius Genachowski explained when the order was released.
"We ensure that encrypting cable signals won't limit consumers from using an ever-growing number of Internet-connected, third-party video devices, and keep barriers low for video device innovators," he said.
The ruling ensures startups can continue to innovate in the connected TV market by allowing device makers to get hold of basic channels, said Boxee spokesperson Liz Dellheim. "In regards to the FCC rulemaking, we are pleased with the result."
The simple and obvious option of squirting the must-carry channels over the Internet to everyone isn't addressed in the policy — box makers will still have to get the consumer to connect to the street cable.
Cable Provider Options
Cable providers have three options under the new rule:
Not encrypting — the status quo, which allows a consumer to receive basic tier channels by plugging a television into the street-fed cable.
Adding an IP-based output on a box. This method would be a two-box solution — the cable operator supplies one box, and then the consumer connects it through a device box to a television.
The use of commercially available software-based security that a device maker can license.
In any newly encryption-enabled basic tier system, cable operators must supply a box to consumers for a period, until commercial options are available.
Some major systems are exempt. "The FCC's order to lift the ban on encryption of the basic service tier applies to cable systems that provide only digital service," Cox Communications spokesperson Todd C. Smith explained. "Cox currently provides both analog and digital service across its systems and the FCC's ruling would not apply to those systems at this time."
Streaming device maker Boxee was involved in the policy discussions at the FCC, along with cable-provider Comcast. Comcast did not respond to our request to comment for this story.
Could FCC 12-126 affect a startup like Aereo, which receives television signals centrally off-air using subscriber-allocated antennas, then sends the signals to each subscriber over the Internet? Aereo has been involved in copyright battles over its system — and we're still not seeing a national TV over IP system partly because of it. [*Correction – Nov. 30, 2012]
"Aereo, as I understand it, receives television signals off the air using antennas, not from a cable system, and Aereo isn't a cable system itself. Free on-air TV, unlike cable, cannot be encrypted, so the order probably has no effect on Aereo," said Mitch Stoltz, staff attorney for the Electronic Frontier Foundation.
The leased set-top box concept is a hindrance to the consumer. "It would be much better if home video devices were more like computers and could be connected to any MVPD service without the need for a leased set-top box," Stoltz said.
Software-driven, commercially available security is one of the FCC 12-126 options available, and it could allow a cable operator to encrypt basic tier signals using commercial market-based security.
A set-top device maker would then license the keys, and thus provide the basic channels.
This would work similarly to how a Blu-ray player maker obtains an AACS license that allows it to unencrypt movies on Blu-ray discs– all software-driven.
"In terms of basic TV over the Internet, we don't know what the future will bring," Dellheim said, "as the order permits cable operators to choose from several methods of compliance, and we don't have insight into which operators will adopt what methods."
---
*ECT News Network editor's note – Nov. 30, 2012:
Our original published version of this article incorrectly stated that "FCC 12-126 could affect a startup like Aereo … ." In fact, the order probably would have no effect on Aereo, according to Mitch Stoltz, staff attorney for the Electronic Frontier Foundation.