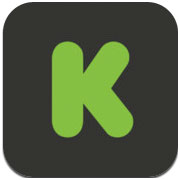 If you've been looking at your watch to read your emails today, there's a good chance that you're a Kickstarter backer.
Kickstarter is a Web-based crowdfunding platform that's designed for raising money from the public. Entrepreneurs pick a deadline and required funding level. Donors pledge money in return for a concession, like a discount on the resulting product. Funds get transferred, and products get made — at least in theory.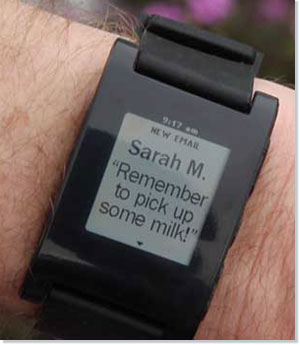 Equity in the product or company isn't part of the deal, although that could change down the road for crowdfunding websites as regulators take more interest.
For-profit Kickstarter, though, pitches altruistic support of creative projects and refers to Mozart, Beethoven and others who — it points out — were funded in a similar way.
The Pebble Example
One of the all-time Kickstarter success stories has been the Pebble smartwatch. It's a rather seductive, customizable e-paper timepiece that lets you use Bluetooth-linked phone fitness apps and get messages and other notifications — like address book Caller ID — on your wrist.
The Pebble has been shipping since January after raising a pledged US$10,266,845 from 68,929 backers during a month-long Kickstarter funding period back in the spring of 2012. Backers got a deal on the watch in exchange for their patronage.
The Pebble could be considered the crowdfunding poster child because its goal was to garner only $100,000 — not $10,000,000 — and it has actually built what it set out to. As of this week it had shipped around 85,000 units, according to its website — and let's face it: the thing is very pretty, reasonably cheap at $150, and we all now want wrist-based alerts because of it.
Limeade Blast
Kickstarter isn't simply about raising funds, though.
Limeade Blast is a proposed 18,000 mAh ultra high-capacity phone charging battery pack with a project on Kickstarter that's gone way past its $30,000 funding goal. In fact, by the conclusion of its campaign — which ended May 31 — it had $284,290 pledged from more than 3,100 backers.
At 13 oz., the project battery pack is lighter than the equivalent 19,000 mAh 18 1/4-oz battery from Xpal. Backers who promised $89 will get the battery plus USB cable and free shipping.
Xpal's product costs $140 on Amazon.
Limeade cofounder Melissa Lau thinks Kickstarter replaces traditional funding.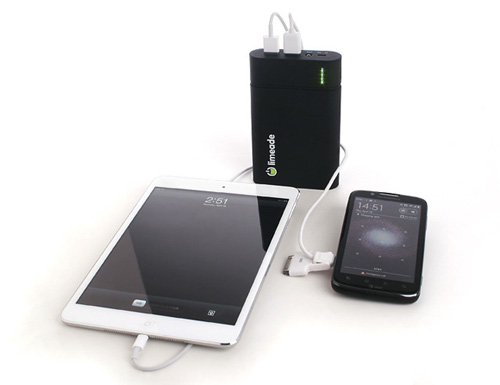 Limeade Blast
"Kickstarter has quickly gained momentum in the past few years because they allow inventors to easily bring products to market and raise capital in a nontraditional way," Lau told the E-Commerce Times.
"It no longer matters how many investors are in your contact book — the global Kickstarter community replaces these more traditional methods of acquiring funding and backs ideas based on innovation and usability," she said.
Particularly importantly, Lau thinks Kickstarter lets makers figure out how accepted their product will be — a kind of market research ahead of time.
"Kickstarter gave us the ability to understand market acceptance and determine consumer demand prior to submitting a purchase order for product manufacturing," she said.
Spark Core
Zach Supalla, whose Spark Core miniature WiFi development platform project has beaten its goal by a wide margin as well, also thinks Kickstarter helps gather market-demand intelligence.
"Kickstarter gives us the opportunity to gain input from our community immediately, and helps us get a sense of market demand before moving forward with high manufacturing costs," he said.
Is Kickstarter pushing hardware innovation forward? Could it, and its ilk, drive the future of invention, and help get those products to market?
"I don't see Kickstarter changing everything," said Antony Evans of Glowing Plants, another major funding goal-beater with $484,013 pledged against its $65,000 goal. Evans' project will use synthetic biology and software to create sustainable natural lighting with no electricity.
"Kickstarter is always going to be better-suited to some kinds of projects than others," Evans told the E-Commerce Times. "It works best for simple ideas which have both a tangible component as well as an intangible higher purpose."
Blue Laser Lamp
Another physical product that has exceeded its funding goal is the Blue Laser Lamp, a passively cooled 1-watt lamp that doesn't waste energy.
Jim Redpath, who runs manufacturing for the effort, reckons that Kickstarter is not designed to completely fund a project from start to finish.
"Most projects that are conceived have some traction already, but somewhere down the road they hit a bump that requires a push," he explained. "That's the point where most inventions fall by the wayside. So in essence, Kickstarter is a lifeline to bring forth those inventions that need that added kick to make it possible.
"Typically, projects have already invested in the engineering and prototype, but to bring it to market requires production setup and preparations," he told the E-Commerce Times. "That's where Kickstarter comes in."
The problem today is that "venture capital for most projects is neither possible nor practical during the incubation," Redpath pointed out. "A VC wants to see end-to-end, and most likely you have to know somebody."
A New Alternative
A master composer, Ludwig van Beethoven wanted to travel, but had received grants from a clutch of princes and archbishops under the condition he not leave Vienna.
Beethoven chose the money, and that made him free to write. Had Kickstarter been around then, however, indentured Beethoven might have chosen that route instead.