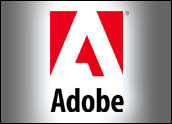 After announcing last month that all of its Creative Suite apps would soon move to the cloud, Adobe on Tuesday made good on its promise and delivered the resulting subscription-based software.
Now included under the umbrella name Creative Cloud, the latest versions of apps including Photoshop, Illustrator, Dreamweaver and Premiere Pro are now available exclusively to Creative Cloud subscribers for prices starting at US$19.99 per month.
As a way to entice users of Adobe's existing software, Adobe is offering discounts of up to 60 percent for CS6 owners during a year-long period, or a 40 percent discount for those on CS3 to CS5.5.
"This could be attractive for the customer, but there will be some initial resistance," said Jagdish Rebello, research director at IHS iSuppli. "We're going to see more of these models, where the software is essentially leased to the customer more than sold."
Adobe did not respond to our request for further details.
A Changing Business Model
Adobe is not the first company to go from selling a product with a potentially high up-front cost to providing it via a yearly subscription model. However, customers haven't always been happy about paying for what they feel they previously had paid for, so it could take a while for this model to become widely accepted.
"This is a sort of a change in the mindset in how software makers are going to market," Rebello told the E-Commerce Times. "Microsoft had a 365 product for enterprise, but consumers are typically used to downloading the software or paying for the CD up front. Microsoft could have done more with the pricing to get customers more interested."
Pricing of course remains the issue, because many customers of the company's older boxed software opted not to update on a regular basis, and thus were content paying for new versions only when necessary. This shift could require a renewal at times when users might not see the need. Thus the benefit is more for Adobe than its customers.
"Adobe's plan makes sense from both a business and technological perspective," said Charles King, principal analyst at Pund-IT. "Subscription-based delivery allows the vendor to keep closer tabs on customers and end users, ensures that applications aren't being used outside the parameters of the EULA, and provides a mechanism that makes piracy more difficult and less profitable.
"Since the vast majority of vendors distribute software updates and fixes via the Internet, they have the mechanism and expertise in place to switch over to subscriptions," King told the E-Commerce Times.
'These Customers Are Angry'
The ability to stay continuously updated could appeal to some customers, but for hobbyists it could be more of a burden.
"These customers are angry," said Amy Konary, research vice president for software licensing and provisioning at IDC.
"This approach works really well in situations where customers want the updates and see value in the added functionality," Konary told the E-Commerce Times. "However, the hobbyists are not going to see value for features they don't use. The subscription is for the continuous value, and if you don't see that value then the subscription won't be as appealing."
In fact, "it might even be objectionable if you aren't using it," she said.
Indeed, more than 32,000 consumers have signed an online petition protesting the new model.
'This Is the Future'
While customers might not like the idea of shifting to a subscription model, the fact is that the companies aren't likely to back down given the regular revenue stream and enforcements the model provides.
On the upside, however, cloud-based software could bring consumers the advantage of sharing across multiple devices.
"This is the future as customers have more devices, and it could be more expensive to buy multiple programs for those devices," Rebello suggested. "However, Adobe needs to be a little more aggressive in the pricing to pacify the customers."
It remains to be seen how attractive Adobe's discounts prove, or whether they will be enough to get current customers to move to the cloud. Some may see them as a good deal, but others may opt to keep using the older version and upgrade only when absolutely necessary.
"What customers will make of this is anyone's guess," said Pund-IT's King. "Since the vast majority of consumers and businesses have access to high-speed bandwidth, downloading large files isn't the hassle it once was."
Adobe's customer base is also smaller and more homogeneous than Microsoft's is, "so it may have an easier time selling the subscription idea, especially if it adds some 'sugar' in the form of additional services and other features," King added. "I expect Adobe will emphasize that subscriptions ensure that customers will benefit from using the latest/greatest official software rather than out-of-date or fake versions."
'We Will See More of This'
Of course, Adobe isn't actually giving consumers a choice — at least not beyond staying behind with older software. Microsoft, on the other hand, has opted to provide a perpetual license as well as a subscription model.
Still, that doesn't mean other companies won't try to replicate the Adobe strategy.
"We will see more of this," predicted IDC's Konary.
Judging by the way Adobe is pushing customers in a single direction, she concluded, "they must understand that there are certain customers that aren't seeing this is a better deal."