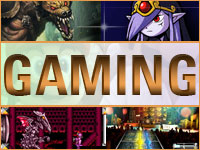 Activision Blizzard has struck a 10-year deal that gives it worldwide rights to publish and distribute the next big action game universe fromBungie, the developer behind "Halo" and other popular game franchises.
"We're committed to this alliance with Activision on the new IP universe we're building, and that portion is exclusive," Bungie President Harold Ryan told the E-Commerce Times. "We're partnering with everything in this universe."
Bungie, which has sold more than 25 million units worldwide, will gain greater global reach and have access to Activision's marketing expertise through the partnership, Ryan said. "We get access to many more millions of players across the world."
Staying Independent
Under the deal, Bungie will remain an independent company and retain ownership of its intellectual property. The parties did not release additional terms of the agreement, but analyst Michael Pachter, research analyst at Wedbush Securities, sees some similarities with past deals Activision entered with Id Software, publisher of "Quake" and "Doom," before Id turned to a partnership with Electronic Arts.
"Those deals typically are around a 30 percent revenue split with varying terms on whether the publisher gives up front or not," Pachter told the E-Commerce Times. "To the extent that there is an upfront payment of the game, Activision will get first-dollar payback."
Bungie still plans to release "Halo Reach" this fall with Microsoft, but it's the last "Halo" game Bungie will make in collaboration with Redmond.
The company may work with other publishers after the launch of "Halo Reach," said Ryan.
The Infinity Ward Problem
Activision has been going through a fair amount of turmoil of late, so the Bungie deal is a welcome positive development for the company. Many of its recent problems stemmed from its acquisition of Infinity Ward, creator of the "Call of Duty: Modern Warfare" series.
Recently Activision showed Infinity Ward President Jason West and CEO Vincent Zampella the door, and the two filed a lawsuit against the company over royalties they contended they were owed. Activision countersued. Shortly thereafter, West and Zampella announced the birth of their new studio, Respawn Entertainment, along with a partnership with Electronic Arts.
Just this week, a group of IW developers filed a class-action lawsuit against Activision, claiming the company hadn't met contractual agreements over compensation, and on Wednesday, Activision Publishing President and CEO Mike Griffith stepped down.
The Bungie deal gives the company a welcome respite from the less-than-favorable PR.
"I think our strategy of focusing on the proven and best talent in the industry is working, and the Infinity Ward situation is not going to change our strategy," Thomas Tippl, Chief Operating Officer of Activision Blizzard, told the E-Commerce Times.
Changing Sides
The Bungie deal may lessen the fallout from the Infinity Ward situation, said Carl Howe, director of anywhere consumer research for the Yankee Group, "but it's not going to stem any defections."
"I don't think it changes the competitive landscape a lot," he he told the E-Commerce Times. "In some sense it's Bungie finding a new home for its content."
In 2007, Bungie split from Microsoft, where it helped Redmond grow the Xbox gaming platform.
With Microsoft losing exclusive publishing of "Halo" on the Xbox, Pachter sees Redmond as a slight loser as gaming industry alliances shift.
"You're seeing developers get more power," he said. "I think you're going to see more and more third-party deals."
Pachter predicts a 2011 release for the first Activision-Bungie joint effort.