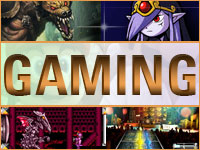 The U.S. Supreme Court on Monday agreed to review a California law banning the sale of violent video games to minors.
California civil code 1746.1 reads "A person may not sell or rent a video game that has been labeled as a violent video game to a minor."
The Supreme Court will review Schwarzenegger v. Video Software Dealers, which appeals the overturning of the statute in lower courts, when it reconvenes in October.
A legal surprise
The decision to review the case comes a week after its 8-1 U.S. v. Stevens ruling, in which the Court struck down a law banning the distribution of dogfighting videos.
"It's a bit of a surprising decision by the Supreme Court to hear the argument in the case," Lawrence G. Walters, managing partner of the Walters Law Group, told the E-Commerce Times. "It seems like the Stevens decision answers the question. It would be unconstitutional under Stevens. Violence has never been a basis to restrict speech in the United States, and this would be the first time that any restriction on violent speech would be upheld."
The Stevens case was a more difficult case to decide, according to Walters, though it still didn't meet the limits to ban speech.
"Here we're talking about cartoon avatars and CGI representations of violence," he said. "The arguments are not nearly as strong as in the Schwarzenegger case. In light of Stevens, it would be very difficult for the state of California to prevail."
The video game case raises the question of whether the state of California should be in the business of deciding what games are appropriate for children to play, Walters said. "Do they not trust parents? Do they believe [violence in video games] is a sin?"
It's unusual that the Supreme Court would hear the case because all of the courts below it struck down the California law, Walters noted. It's likely the Court will find the law unconstitutional, he predicted, because "the government has never been able to establish any kind of link [between] psychological harm to children and playing violent games."
No Scientific Evidence
The state of California is trying to draw a link between children playing violent video games and engaging in violent behavior, said Stephen Smith, a partner at Greenberg Glusker, but "there is no competent scientific consensus that playing violent video games causes this behavior at all."
If the Supreme Court were to uphold the California law, it would throw into question violence in other forms of media, Smith told the E-Commerce Times.
"If this was upheld, I don't see how you draw the line between this and books. I personally think they're not going to do it," he said. "That would be a sea change in the entire entertainment industry, and I would be amazed if the Supreme Court is going to do that."