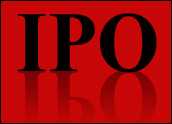 While it sounded like a sure thing, it was apparently anything but. Investors lined up to take part in last week's Facebook IPO with hopes of skyrocketing returns, but instead of blasting off, the stock lost ground. For Facebook, it might as well have crashed and burned.
Nothing is certain with stocks, of course. But this week it was reported that during its pre-IPO roadshow, some potential investors were given special advance warnings. The result was that some fund managers either slashed the number of shares they intended to buy, or declined to buy the IPO at all.
Is this sort of thing legal? Actually, it is. Securities firms are allowed to selectively tip off clients with crucial information. The catch is that it is the big investors who get this information, while the small investor does not.
Although it is legal, this puts a bad face forward for potential investors and even users of the social network.
"Regardless of the legality of sharing inside information with institutional investors, this story is another example of how Facebook overlooks the importance of winning the affinity of the individual investor — the regular guy," Josh Crandall of Netpop Research told the E-Commerce Times.
"People stop and ask themselves whether they can trust this company to look out for their needs and interests," he said. "From a long view, whether Facebook meets a quarter's revenue expectations isn't nearly as important as the negative impact this episode has on Facebook's brand."
Facebook did not respond to our request to comment for this story.
Can the Small Investor Fight Back?
Unhappy investors can simply "unfriend" Facebook and stop using the service entirely, but getting their money back likely isn't going to happen. Those small investors who filed a lawsuit on Wednesday in U.S. district court likely face a major battle against Facebook or its investment banks.
"For this to be considered, the small investors would have to find a misstatement that states those lowered projections," said Adam Pritchard, a securities law professor at the University of Michigan Law School.
In addition to showing that additional information was actually passed to those larger investors, investors must prove that Facebook made a material misstatement in its prospectus.
"If there is a misrepresentation in statement or prospectus, investors have a course of action," added Pritchard. "But there aren't likely any such projections in the registration statement or prospectus. That makes it more challenging."
All's Fair in Love and IPOs
Facebook disclosed in a regulatory filing on May 9 that it had faced a number of challenges to its growth prospects, but the remaining question is whether additional information was passed on to the investment banks. To complicate matters even further, equally sharing information about a company — known as regulation FD, or fair disclosure — only applies to public companies.
Until last Friday's IPO, Facebook was still a private firm.
"The question about 'whether there ought to be a law,' such as full disclosure is probably impossible in this situation," stressed Pritchard. "This is because until the IPO, there is no market for the shares."
Creating such a law would open the door to lawsuits every time the forecasts proved to be wrong. Additionally, there is no requirement for a company to give the same information to retail investors that is given to large investors such as banks.
"Underwriters have to go through investors, solicit interest and convey potential value," added Pritchard. "How could you convey the same information to everyone?"
Many IPOs actually fail to perform, and if this is how IPOs work, why the outrage this time? In this case, it could be that Facebook attracted a lot of attention and the investors dreamed of riches, akin to winning the lottery.
"All IPOs have a lottery ticket aspect to them, and Facebook is well down the lottery ticket range," said Pritchard. "But it isn't really a lottery ticket and people are disappointed when they don't win. It could end up being over time, but it probably won't be. People forget, most lottery tickets are losers."
Back to Business
This move likely isn't making Facebook any new friends, but can the company recover and prove to be a solid investment for those who do have Facebook stock?
"Whether SEC rules were violated or not, telling buyers one thing while believing another is simple fraud," Rob Enderle, principal analyst of the Enderle Group, told the E-Commerce Times.
"Allowing them to continue to believe something false once you have determined it is false is still technically fraud if they base their decision to buy what you are selling on information you, at the time of the purchase, know isn't true," he asserted.
"So I think there are criminal laws that do protect against this, even if securities laws do not," continued Enderle.
"In any case, Morgan Stanley is a public company, and the success of this IPO was material to Morgan," he pointed out. "So even if the selective release of information wasn't illegal from a Facebook standpoint, it likely would be with respect to Morgan Stanley, because the success, or lack of it, would be material to Morgan, who is public. Eventually, this will likely occur to one of the attorneys."
While the attorneys could turn out to be the big winners, making the kind of money the investors had dreamed of seeing, Enderle said this could cost Mark Zuckerberg.
"One other interesting aspect," he said, is that "Zuckerberg has retained a massive and unprecedented amount of control over Facebook. It really isn't a public company as we think of it; it is more of a limited partnership where the investors are the limited — largely silent — partner.
"I don't think that was understood by most investors either," Enderle added, "and it suggests that Zuckerberg's wealth is likely on the line here, because it should be relatively simple to pierce the corporate veil to get damages from his estate. Given those damages could exceed the IPO revenues significantly — actual damages plus punitive — we may be seeing the beginning of a billionaire-ending event."