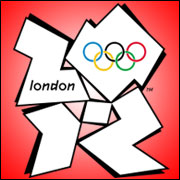 London is no stranger to the Olympic Games. The UK capital hosted the Summer Olympics on two past occasions in 1908 and 1948, and with the upcoming 2012 Summer Olympics, it will be the first city to have hosted the modern games of three Olympics. It will also be the first Olympics to embrace social media, as well as being the first to actually step in and place limitations on how said media can be used.
"Social media is important to the IOC for many reasons," said spokesperson Andrew Mitchell. "Firstly, it is an immediate and fun tool with which to connect and engage with our fans, especially younger ones, and it allows us to be a part of the global conversation."
The IOC has no problem with photo-sharing, as long as it isn't done for financial gain. Likewise, attendees at the games will be allowed to film the competitions and other events on mobile phones, but they are not allowed to upload the content to public sites.
"It's important for the IOC to present a sound policy to protect the advertisers who pay dearly for sponsorships — but social media presents difficult challenges," said Josh Crandall, principal analyst at Netpop Research. "Ultimately, the policy is a leaky net, as athletes and spectators get caught up in the emotion of the moment."
With this in mind, can the IOC enforce its policy?
"Good luck with compliance, unless the IOC has an army of lawyers ready to hand out notify-and-takedown orders during the Olympics," said P.J. McNealy, a consultant with Digital World Research. "This approach to social media seems pretty short-sighted, and is fraught with headaches for all involved."
Exclusive Rights
The Olympics are typically billed as being about the Olympic spirit and universal competition, but the games also generate a king's ransom from sales of exclusive broadcast rights to various partners around the world.
"The IOC rules have always been a huge difficulty for journalists to navigate, and this will certainly add to the complexity," Regina McCombs, faculty for multimedia and mobile at the Poynter Institute, told the E-Commerce Times.
"Is it commercial if you tweet a link to an article you've written?" she wondered. "To your organization's Olympics coverage? What if you regularly post all your videos to YouTube? Will you have to make an exception for Olympic stories? What if they contain no competition footage? There's a lot newsrooms covering the games will need to sort out."
While these issues for the accredited media remain, and the IOC may adopt a policy on what can be posted, stopping the tens of thousands of spectators will be another problem.
"That is very simple. They can't," said Marcus Messner, assistant professor at the School of Mass Communications at Virginia Commonwealth University. "It is very daring to attempt to police mobile phone videos and social media sharing."
What they are trying to do is protect the networks that paid a fortune for the rights by keeping competitors from using the footage, he explained.
But keeping the spectators from posting could prove to be an Olympic feat.
"There are just so many places to share, and we'll see Olympic champions on places like Facebook, Vimeo, YouTube, Twitter and Flckr," Messner added.
Old Media Adapting to New Technology
It could also be that all this social sharing — between the athletes, the media and the spectators — might not serve as competition to the official coverage but could add to it.
"I don't see how this diminishes the value of the broadcaster rights," Messner told the E-Commerce Times. "I do think there is a way for broadcasters to monetize this by having the videos go viral. Plus, if you want to see the decision for the gold metals you're going to watch it on TV."
Social media could also be a form of PR for those exclusive broadcasts, and the way it's handled could generate its own PR.
"As far as the broadcasters are concerned, they should be thrilled that social sharing is going on at the venues, because it will increase the interest and drive traffic to their broadcasts," said Jerry Silfwer, executive digital strategist at the Whispr Group. "Literally using brute force or police resources to prevent people from updating their social networks will only cause the broadcasters bad will — and subsequently damage their brands."
Creative Commons
The handling of social media at the Olympics could prove to be historic as well, setting the standard for future large-scale events.
"All multimedia that's published from the audience inside these venues should also be sorted under a Creative Commons license," Silfwer told the E-Commerce Times. "What broadcasters can do to regain some traction is to use audience captions in their broadcasts, but for this to happen, the audience must post their content under the Creative Commons act and I think that IOC should focus a campaign around this. In a way, Creative Commons is to online sharing what the Olympic spirit is to sports."
Whether that spirit is shared has yet to be seen. The IOC, not the broadcasters, may look to limit what is shared, possibly utilizing antisocial methods.
"I know from personal experience at the Olympics that they monitor the media outlets very, very closely, and regularly send same-day notices of rule infractions," said McCombs. "For the attendees, I'm not sure how many people in the audience will be aware of the rules, much less concerned about breaking them. I suppose the [IOC] can send 'cease and desist' notices to people who have posted, but finding real names, addresses, etc., would be an enormous amount of work."