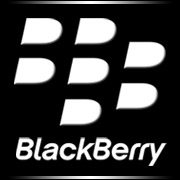 There has been no shortage of questions and concerns about BlackBerry's ongoing viability in recent months, but this week brought some good news for the once-dominant mobile phone maker at last. Specifically, just 24 hours after releasing its BlackBerry Messenger chat app for Android and iOS devices, downloads had already topped 10 million.
Following the delayed launch, which finally took place on Monday, BBM rose very quickly in the Apple App Store's free-app rankings and took the No. 1 slot in more than 75 countries including the United States, Canada and the UK, noted Andrew Bocking, Blackberry's executive vice president for BBM. BBM has also earned more than 60,000 five-star reviews on Google Play, Bocking pointed out.
For a company that's now in the midst of looking for a potential buyer or strategic partner, the news is a testament to its continuing value.
"This one is worth something," Ramon Llamas, research manager for mobile phones at IDC, told the E-Commerce Times. "Ten million is very strong for downloads in the first 24 hours. Reaching that in 24 hours pushes to the top of a lot of lists."
The Next 24 Hours
While the launch is impressive, it also shows how much ground BlackBerry has lost in recent years.
"Those who downloaded the BBM are probably BlackBerry alumni," Llamas suggested. "These downloads were likely from someone who had a BlackBerry before."
Of course, it is still "impressive that 10 million former customers that have moved onto other devices have downloaded the IM software," said Chris Hazelton, research director for mobile and wireless at 451 Research. "They saw the value in the BBM and maybe have friends, colleagues and co-workers that are still using BBM."
The question now, however, is, "once you reconverted the previous faithful, what will it take to convert the rest?" Llamas said. "What happens from here is important to watch over the next 24 hours and then the next 72 hours. Will we see a slow trail off or a quick drop-off?
"BBM hasn't yet crossed over that 100 million threshold worldwide," he noted. "So there is a lot to be done to evangelize the masses and convert those who haven't used it before."
Popularity and Engagement
Either way, however, it seems safe to say that the BlackBerry brand isn't tarnished beyond repair.
"To me there are a couple of important facts behind the numbers," Chris Silva, principal analyst at High Rock Strategy, told the E-Commerce Times. "First, if anything, this popularity helps BlackBerry show engagement with the brand and — potentially — an engaged, registered user population as an asset to a buyer."
Engagement, however, is "tricky," Silva pointed out — "not all of those 10 million users will actually get to use the service for some time due to the waiting process for activating users."
BlackBerry instituted a so-called line-up system to manage downloads of the software requiring that users wait to access the chat program.
"When users download the application, they have to wait for an invite so as not to put stress on BB servers," explained Hazelton.
For users, that "can be annoying," he told the E-Commerce Times.
The Spin-Off Possibility
As for the future, however, "BBM has services beyond messaging," Llamas noted. "It could be spun off and become its own company or be acquired. In my mind, BBM is the top of the list for acquisition or spin-off."
Indeed, "it depends on who ends up acquiring BlackBerry," Jack Kent, principal analyst for mobile at IHS, told the E-Commerce Times. "If an enterprise-focused company buys BlackBerry, then an eventual spin-off is more likely, as a largely consumer-facing brand may not be a good fit."
If, on the other hand, a more consumer-facing company ends up buying BlackBerry, "BBM would be more likely to remain part of the company, with the possibility of generating additional content and service revenues and audience engagement driving the strategy," Kent suggested.
For now, he concluded, "BBM's initial popularity on Android and iOS will help maintain BlackBerry brand awareness ahead of the sale, but has come too late to help defend its smartphone market share."