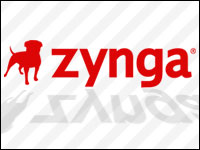 Social game developer Zynga has taken a step toward another type of gaming, having filed preparatory paperwork in Nevada to offer real-money gambling games in the United States, according to reports.
The Nevada Gaming Control Board confirmed that Zynga filed an application Tuesday for a preliminary finding of suitability to hold a gaming license in the state. In the past, Nevada has allowed companies to offer online poker, but it does not appear that Zynga requested permission to offer any specific type of online games.
Those who play Zynga's current social games shouldn't expect to ante up with actual money any time soon, as it could take between a year and 18 months for the Control Board to examine the company's financial standing and regulatory track record.
This timing could make things even more dire for Zynga.
"The company is under pressure, and this could limit its ability to execute this as well if they had the luxury of time," said Greg Sterling, principal analyst at Sterling Market Research.
Zynga did not respond to our request for further details.
All Bets Are On
San Francisco-based Zynga now offers titles such as Zynga Poker, which enables players to buy in with real money but only cash out with virtual currency. To many players that is hardly a winning formula, but the move to real currency could be the biggest bet of all — especially as it presumably would be watched closely by U.S. regulators.
"Focusing on gambling for an online game company is like a quarterback throwing a Hail Mary in the last seconds of the game," said Josh Crandall, principal analyst at Netpop Research. "Unless Zynga wants to move offshore, the U.S. regulations around this market are too stringent and will not change anytime soon."
However, Zynga could be looking beyond its American base. In October, it announced plans to partner with Bwin.Party Digital Entertainment to offer real-money poker and even casino-styled games in the UK beginning next year.
"This could make it particularly difficult in an Internet scenario to restrict gambling, because you have this international audience," Sterling told the E-Commerce Times.
Zynga Goes All In
Zynga's bet could be a bold move, but it could be what is needed to save the company, which has fallen from grace in recent months. The once-hot social gaming darling has seen players cash out — if not literally, than figuratively by simply not playing.
"People had way too high expectations for what they expected Zynga to do, but having a business model that focused on someone else's business is not a great strategy. This is really a course correction for them," said Billy Pidgeon, senior analyst at Inside Network.
"It makes sense that they're going to cover the [online gambling] base," he told the E-Commerce Times, "but even if this is a hit, there is a potential bubble for social gambling."
Even if that bubble doesn't burst, Zynga isn't flying as high as it used to and certainly needs to find more ways to make money.
"Zynga has been battered in the public markets and they are in a very challenging time as they just renegotiated their relationship with Facebook to their detriment," observed Sterling. "They have been headed in the wrong direction — they have been a takeover target, and this has been a real fall from grace."
Betting on the Future
Another interesting aspect of Zynga's move is what it could mean for online gaming in general — not just for social games but for those that include a gambling element.
"The reality is that this will be the biggest topic in gaming in 2013, and Zynga is trying to be among the first to move," said P.J. McNealy, consultant with Digital World Research. "It is really extremely early to handicap this, and there are some significantly large companies looking at this space beyond Zynga."
Zynga could thus be a pioneer, but as is often said, the odds are in favor of the house, and it is unlikely the established industry is going to lose on this one.
"The established gambling industry has a lot of influence that isn't going to be easily usurped," noted Pidgeon. "Those players are going to maintain a lot of control here — but at the same time, it makes sense for social game companies to look into this. This could be the new social gaming."