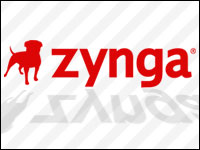 Zynga has closed down 11 of its social games this week, including PetVille, Mafia Wars 2, Vampire Wars and Mafia Wars Shakedown. Some of the titles were completely shut down, while others were pulled from app stores or simply stopped accepting new players.
Zynga intends to reallocate resources to more successful titles while working to create new games. This wasn't a sudden end-of-game move, as the company said back in October that it would be shuttering some underperforming titles.
"Zynga is trying to retool to move away from just riding the casual game gravy train on Facebook," said P.J. McNealy, a consultant with Digital World Research. "Their focus continues to shift to more core gaming and prepping for the possibility of real-money online gambling games in the U.S."
Zynga did not respond to our request for further details.
End Game and New Beginning
Zynga appears to be entering the new year with a new streamlined vision and direction. The company had been criticized for overextending itself, especially in developing multiple Facebook-based titles as its profile rose with the social media giant.
In addition, Zynga launched numerous titles in advance of its IPO, but when its stock price fell — much like Facebook's did — it seemed that investors had lost confidence, and to some extent patience, with the direction the social game maker was taking.
"Zynga's game shutdowns should not have come as a surprise," said Billy Pidgeon, senior analyst at AnalystInside Network.
"In October, prior to a disappointing Q3 earnings report, the company announced it was shutting down 13 older games as part of a cost-reduction plan, also including staff reductions and studio closures," he told the E-Commerce Times. "Typically resource and overhead cutbacks inspire investor confidence, but revenue gains are expected to follow."
Now that those underperforming and older games have been shut down, the company is refocusing — and that doesn't mean rolling out a "PetVille 2" or "Mafia Wars 3," and hoping old and new players alike will start playing.
"There will be some savings in ending those games, but Zynga will have to make some payouts to long-time players," added Pidgeon.
"Freeing up some resources is a positive, as that staff can be reassigned to new projects, but Zynga is under considerable pressure to move to mobile and to gain more revenue, the company will need to increase their overall and paying audience size and their hits-to-misses ratio," he explained.
More Than 'Just a Game'
One concern is whether players who committed years to a game will abandon Zynga when their favorite pastime is snatched away. Even though their numbers are down, sending PetVille players' digital creatures to that proverbial farm, never to return, could cost Zynga some loyalty.
Zynga will still have more than 30 titles available across multiple platforms including Facebook, Zynga.com, iOS, Android and Myspace. It will work to appease those whose favorites were shut down by offering free bonus packages of virtual goods on its current flagship titles such as CastleVille and FarmVille 2.
A major unknown for Zynga is whether its move to social gambling is a bet that will pay off.
"Zynga has made additional investments in mid-core game development and in social gambling, and these may bring in more revenue in time — but not in the short term," noted Pidgeon. "Zynga could continue to lose market share to competitors, as it takes significant time to develop new games."
Will gamers — especially social gamers who have no shortage of offerings, as well as plenty of Angry Birds titles to play — be patient?
"Turnaround and change doesn't take place overnight, especially for a public company," added McNealy. "Zynga has proven this repeatedly."