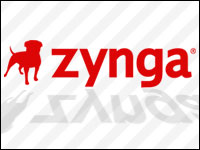 It appears Yahoo may be interested in acquiring Zynga. Both companies have been through rough patches in recent times, but Zynga's stock actually spiked 10 percent earlier this week following speculation in a research note by Wunderlich Securities analyst Blake Harper.
Yahoo has been undergoing a number of changes since Marissa Mayer took over as CEO, including redesigns of Yahoo Mail and Flickr. Mayer stirred controversy with a recent directive calling for all employees to work in the company's offices, rather than being allowed to telecommute, but her supporters applauded the decision as a way to tighten discipline and encourage greater collaboration and innovation.
While some things have been looking up at Yahoo, the same can't be said of Zynga, which seems caught in a downward spiral. Its once successful games — notably FarmVille and subsequent "Ville" titles — have lost much of their appeal. Once a hot leader in Facebook's social gaming scene, Zynga is now faced with a virtual "game over" in that space. Yet its games could make it attractive to Yahoo, as the latter could use more content.
"Yahoo is all about content and engagement," said Rob Enderle, principal analyst at the Enderle Group. "Games cover both bases, and people that are playing games stick with the site and can consume in-game. It is consistent with their content-centric strategy."
Yahoo and Zynga declined to comment for this story.
Desperate Partners
Both Yahoo and Zynga may be past their glory days, but together there is a chance for a revival, especially as each needs to do some reinventing to regain relevance.
"Overall, both companies are stagnant; these are technology companies that are under strain," said Jeremiah Owyang, industry analyst at Altimeter Group. "The topic is really about what Zynga needs to stay current. They need to get on a new platform. In the past they've been on the Facebook platform, and those days are over."
Zynga very much needs a better platform for its offerings, and Yahoo would certainly provide one.
"Yahoo has that large media platform that needs some new content to stay relevant as well," Owyang told the E-Commerce Times. "Yahoo really could benefit from a content attractor, and Zynga needs a network. There are some related trends there that could work."
Zynga could bring a bit more than content to the party.
"Zynga has two things that could benefit Yahoo: a known brand and engineering expertise, particularly in mobile gaming," said Charles King, principal analyst at Pund-IT. "Both could give Yahoo's gaming platform a shot in the arm, even if Zynga's games have become less relevant. The mobile angle is the more important point — that's where more and more game-happy users are heading."
New Ad Network
Zynga's content could give Yahoo a much-needed additional display ad revenue stream. Its developer assets would also be a plus. The question remains whether Zynga would bring too much baggage — especially given that its once hot games aren't even warm today.
"Zynga has been struggling, and it's an asset whose value is arguably diminishing," said Greg Sterling, principal analyst at Sterling Market Research. "The question is how much would Yahoo have to pay."
Getting the Pieces in Place
The rumored acquisition would probably do more for Zynga in the short term than for Yahoo in the long term.
"Zynga is a bit like a onetime-star outfielder whose new team wants him to play first base and bat in the middle of the order," said King. "Yahoo's strategy isn't to pick a game winner — the associated cost and risks are too high — but to bring incremental experience and strength to a team that badly needs both."
Making a deal that would work for both companies likely would require the sort of attention to detail that went into the "Ville" games in Zynga's early days.
"Talk about a high-wire act. The combination of Yahoo and Zynga, if successful, could be a wonderful combination — but the companies will have to navigate a minefield to get there," said Josh Crandall, principal analyst at Netpop Research.
"Between valuing the deal, melding two corporate cultures on the mend, focusing game development on Yahoo's platform while supporting Zynga's legacy Facebook community, and retaining talent, a successful outcome seems hard to reach," Crandall told the E-Commerce Times.
"If they are successful, proprietary Yahoo games that are marketed to one of the largest portals on the Internet can infuse new energy into Yahoo's relationship with its user base," he pointed out. "A deal would be the largest and bravest move in Marissa Mayer's short tenure yet."