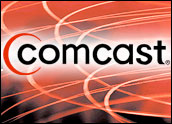 Comcast this week announced new software for its set-top boxes, opening a window into how cable TV companies hope to retain customers tempted to move their eyeballs to online-only alternatives.
Comcast X2, which debuted at the National Cable and Telecommunications Association's Cable Show under way in Washington, D.C., blends cable offerings like on-demand movies, program guides and digital video recording with online-only content and social media.
"As a cloud-based platform, X2 transforms TV into an interactive and integrated entertainment experience and makes it smarter, richer and more personalized," Comcast spokesperson Debbie Frey told the E-Commerce Times.
"Unlike any other video service today," she continued, "it integrates live and on-demand TV, Web content, home control and a growing number of apps into a common platform."
Better Service Blend
Comcast X2 aims to simplify discovery of content by making recommendations based on a user's viewing habits, online content and social media activity, the company noted.
The interface for the new software, which uses the trendy tile approach, gives a customer direct access to bookmarked shows and online eyeball magnets like Pandora and Facebook.
X2 adds information about movies with reviews from online flick rating site Rotten Tomatoes. What's more, viewers can display live Twitter feeds about a program as they're watching it — forgoing the need to go back and forth between a mobile device and a TV, as many viewers do now.
With X2, Comcast adds voice search support to the remotes for its set-top boxes. Movie and Web video searches can be conducted by topic, actor or title.
Many of X2's features, including voice search, will be extended to all platforms — phone, tablet and computer.
What's more, Comcast plans to allow viewers to download content they've recorded on their DVR to other devices for offline viewing.
The company is also introducing a set-top box that it says is four times faster than previous models, which should make the new services in X2 perform better.
Cord Cutting
Pay TV providers have been looking for ways to stem the flow of subscribers to online alternatives for their entertainment needs, although Comcast discounts concerns over a supposed cord-cutting trend.
Despite reported subscriber losses by Pay TV providers over the last 12 months — an industry first, "we've actually seen no meaningful evidence of cord cutting and actually see online video as an evolving market and a complementary service," Comcast's Frey observed.
Nevertheless, all the fancy services in the world won't prevent some consumers from cutting their connection to Comcast, noted Brett L. Sappington, director of research at Parks Associates.
"The No. 1 reason why people cut the cord is that they can't afford the cord in the first place," he told the E-Commerce Times. "They cut the cord with the intent of going back to the cord if they can ever change their financial position."
"Those people will remain cord corders because they can't afford not to be cord cutters," said Sappington.
Threat-Inspired Innovation
Comcast X2 is an example of where the cable industry is going with its services.
"We're going to see more online-based features in the future as operators try to move significant parts of their set-top box functionality into the cloud," Sappington said.
To make those online services attractive, though, better hardware is needed than has been offered in the past.
"Most of the legacy boxes don't have the processing power and computing resources to perform well with online services," Sappington pointed out.
In addition, connection speeds in the past haven't been fast enough to do the job, either, he added. That's no longer the case — and systems can leverage the cloud in new ways.
"Better processing, better networks, better throughput means that they can do more with it," Sappington said.
Cord cutters are having a positive influence on the cable industry, added analyst Jeff Kagan.
"The industry has to innovate if it expects consumers to want it," he told the E-Commerce Times.
"Comcast or any of the cable companies wouldn't be innovating unless they had to," he added, "but because they have a threat to their business, they're innovating."