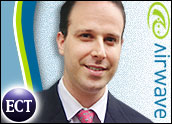 The road ahead for wireless networking promises immense progress — larger, more extensive networks and access to a diverse set of users via technologies such as WiFi, WiMax and wireless mesh networking.
It also promises, however, a path full of obstacles if enterprises choose to ignore how they will manage their networks.
Two years ago, security was their number one wireless network concern. Currently, many enterprises affirm that they are equally or more concerned about manageability.
Often regarded by the industry as separate and distinct issues, security and management represent two sides of the same coin. While enterprises maintain that it may be possible to define a strong security policy, it is difficult to implement and enforce those policies uniformly.
Management Is Necessary
Truth be told, a wireless network simply cannot be secure without management.
Almost all large organizations — from Fortune 500 corporations to universities and healthcare providers — operate growing WiFi networks for their increasingly mobile employees. Today, many of these employees view the WLAN (wireless local area network) as the primary means of connecting to the enterprise network.
Although companies use WLAN technology for different purposes, three critical trends have emerged across all industries as wireless networks rapidly become more mission critical, much more heavily utilized and significantly more complex. These key trends draw attention to the need for superior wireless network management in 2007 and beyond.
Rather than hoping to fight or reverse the path already in motion, IT professionals need to focus on developing a management strategy that aligns with these trends and also provides the flexibility to adapt to inevitable changes along the road.
Increasing the Scale of WLANs
A few years ago, only a handful of networks encompassed 1,000 or more wireless access points; this constitutes a moderately-sized WLAN of today. A growing number of networks extend upwards to 10,000 access points distributed across hundreds or thousands of facilities.
As demand accelerates and wireless networks expand to include thousands of nodes and users, greater support burdens will continue to bog down already overworked network staff. To avoid overburdening network operators, enterprises will look to management software that provides a single console from which to manage an entire network — no matter how large it grows.
An Innovative School District
For instance, the Fairfax County (Va.) Public Schools system is not only one of the largest school districts in the United States — with more than 240 schools, 166,000 students and 21,000 staff members — it is considered one of the most innovative.
Every classroom in the district is wired for Internet access and each school has wireless network access. Nonetheless, with a school district encompassing nearly 400 square miles, it would be prohibitively expensive to send network engineers on-site to individual school buildings to diagnose and correct local WLAN issues.
With the challenge of such a large, geographically dispersed wireless network, Fairfax's IT staff needed a scalable network management solution that allowed them to remotely monitor and manage their network.
They chose a technology designed to make WLANs as manageable and secure as wired networks, which let them remotely monitor, configure and control the entire wireless network from a centralized console.
Device Diversity
When WiFi was first established, there was little device diversity. The vast majority of connected devices consisted of laptop PCs running the Windows operating systems. Today, almost any wireless-enabled device used by an employee — laptops, PDAs, smartphones, etc. — becomes a node on the enterprise network.
To make IT's job exponentially more complex, these nodes do not remain stationary but rather move throughout the enterprise and are impacted by (and affect) network performance in multiple locations.
In most cases, employees perceive the selection of their mobile devices as a personal choice, an expectation unlikely to change when these handsets become WiFi enabled.
Simultaneous Efforts
Rather than limit the variety of devices, IT will need to find a way to facilitate new business uses of the network while also ensuring that the wireless infrastructure can support all new users, devices and applications.
As the number and diversity of devices connecting to WLANs increase, IT must develop a plan to support multiple security policies simultaneously, improve WLAN performance (in order to sustain such new devices that impose higher performance requirements) and understand new mobility patterns within the enterprise.
With network management solutions, IT can automatically conduct regular audits of the entire infrastructure, alerting them whenever any access point or wireless-enabled device does not comply with the security policies.
Additionally, with this software IT gains complete visibility into the entire network via real-time monitoring views as well as historical trend reports. If a user complains of the network's tendency to drop wireless VoIP calls, for example, IT can determine exactly how the network is performing in that area, diagnose any problems and resolve them quickly.
Growing the Infrastructure
As the pace of technological innovation in the wireless industry continues to accelerate, many enterprises have already integrated or plan to integrate new wireless technologies — such as WiMax, mesh networks and other proprietary technologies — into their current networking mix.
Though roughly 20 percent of surveyed organizations currently make use of multiple different wireless network architectures, the percentage will double to 40 percent in the next two years, according to the recent AirWave wireless user survey, "2007 Trends & Expectations."
This advancement makes it especially difficult for typical enterprise IT staffs with limited radio frequency expertise to manage these networks to deliver secure, reliable performance.
As the industry evolves, an increasing number of IT organizations will face the challenge of how to support multiple wireless architectures and topologies in addition to multivendor networks.
Moreover, without the budget to "rip and replace" their old hardware as they integrate different technologies into their networks, most enterprises both expect and need their wireless infrastructure to last three years or more.
Thus, IT will confront a further need to operate multigenerational networks encompassing both state-of-the-art and legacy hardware.
In the long run, as wireless networks grow larger and more complex, IT needs to consider investing in neutral network management solutions that give them the flexibility to control and monitor both traditional and advanced infrastructures from the same console.
The Road Ahead
As hundreds or thousands of users begin to rely on the enterprise WLAN in the normal course of their day, it can no longer be treated as a separate, stand-alone network. Instead, it must be viewed as an integral part of the overall enterprise infrastructure.
Through 2007 and beyond, almost every organization with a wireless network will experience significant growth in WLAN size and usage, increasing diversity of devices that connect to the network, and greater heterogeneity of network infrastructure.
With these new advances, IT organizations will need a strategy that combines the management and security of both wireless and wired network infrastructures.
By looking to vendor-neutral software solutions that offer greatly expanded flexibility in managing multiarchitecture, multivendor and multidevice environments from a single console, IT can deliver the secure, reliable network performance required by their current and future users.
---
Greg Murphy
is chief operating officer at AirWave, developer of solutions for centrally managing wireless networks.
---