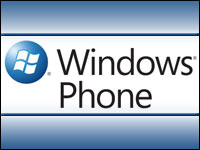 By mixing and matching the elements of its competitors' mobile ecosystems, Microsoft hopes its new smartphone software will succeed where its past efforts failed.
Windows Phone 7 will have a walled app store and interface with computers through desktop software created for Microsoft's Zune media player — practices similar to Apple's iPhone business model. It will also be made by a number of handset makers and offered by U.S. several carriers — characteristics of the Android ecosystem.
As Apple did when it introduced its iPhone, Microsoft is integrating WP7 phones into its entire product line. "It's well integrated into the Microsoft ecosystem, which includes Office, Xbox Live, Zune, Windows Live, Tellme and Bing," Ross Rubin, an analyst with the NPD Group, told the E-Commerce Times.
"Some of those products and services are leaders in the market or have momentum, such as Office and Xbox Live," he continued. "Some have not had a lot of momentum, such as Zune, but those are all touchpoints from which Microsoft can reach out to users and tout the benefits of Windows Phone 7."
Grabbing Market Share Fast
As Google's Android did when it entered the market, the hardware for WP7 will be produced by multiple manufacturers and be sold by multiple carriers. "You want to get as many OEMs making stuff for you as you can," Michael Morgan, mobile devices analyst for ABI Research, told the E-Commerce Times.
"This opens up every potential distribution channel you can get a hold of," he continued. "Especially when you're starting fresh like this, that's going to be imperative."
"The iPhone suffered a lot of criticism with its exclusive handset deal that really limited its distribution and growth," he added. "Android came in out of nowhere with tons of handset OEMs working for them with a you-want-it-we'll-sell-it approach and it grabbed a lot of market share and it grabbed it quickly."
"Hopefully, some of that dynamic will help to give the Windows phone a bit of a foothold as it launches," he continued.
Prescriptive Hardware Requirements
Although the use of multiple hardware makers resembles the Android model, the restrictions Microsoft is putting on those OEMs smacks of Apple's emphasis on a consistent user experience across devices. Phones running WP7 have to meet minimum requirements for screen size and resolution, camera resolution and number of control buttons. In addition, handset makers are restricted in what they can do to the WP7 start screen.
"Over time, in order to achieve more market share, Microsoft may relax some of those restrictions in the name of differentiation, but for now, they're focused on a consistent user experience," NPD's Ross said.
Those restrictions may have a mixed impact on how WP7 phones are embraced by hardware makers and by consumers. For hardware makers, there seems to be very little room for them to distinguish their WP7 products from each other. "When you look at the devices they're launching with, the first nine look like nine copies of the same device," ABI's Morgan asserted.
"Very few of them go above and beyond the core specs," he added.
"That would be great if that is specifically what the consumer wants, but the consumer desires a rainbow of different things, and you can't address that entire rainbow with just one handset," he contended.
Curated Apps Store
Microsoft is being tough on what it will allow OEMs to do to WP7 because it doesn't want a reprise of the problems it encountered with its past mobile efforts, Morgan explained. "One of the things that it's afraid of that got away from it with its last mobile versions is that it didn't have enough control over it," he said.
"That led to a fractured sort of environment that created performance and quality issues," he added.
Like Apple and Android, WP7 will have an app store. The management of that store will more closely resemble iTunes than the Android marketplace. "Microsoft has pledged transparency for the review process at the store," NPD's Rubin explained.
"Like many other aspects of Windows Phone 7, it will likely fall somewhere between the openness of Android and the curated experience of the iPhone, but Microsoft's proclivity is to err on the side of the curated experience," he added.
One aspect of WP7 it shares with both the iPhone and Android models is an attempt to appeal to a general audience. Historically, Windows mobile has been perceived as an enterprise handset, ABI's Morgan explained. Now the message is more general: WP7 is for people shopping for a smartphone. "That makes grabbing the consumer segment much more important for Microsoft," he asserted.