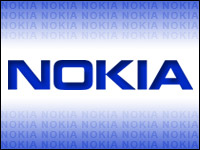 Rumors have emerged that Nokia may drop its Symbian and MeeGo mobile platforms and instead adopt Microsoft's Windows Phone 7 mobile operating system.
The reports were kick-started last week when Nokia CEO Stephen Elop made some remarks during the company's fourth-quarter 2010 earnings call about it being time for Nokia to change.
Things came to a boil when Adnaan Ahmad, an analyst at Germany-based Berenberg Bank, wrote an open letter to Nokia and Microsoft suggesting the two team up. This letter was published in the Financial Times.
Whether or not Nokia will indeed collaborate with Microsoft over the WinPho7 platform remains to be seen.
"We don't comment on market rumor and speculation," Laurie Armstrong, a Nokia spokesperson, told the E-Commerce Times.
What Elop and Ahmad said
During the Nokia Q4 2010 earnings call, Elop said the company "faces some significant challenges" in its competitiveness and its execution. The industry has changed, and it's now time for Nokia to change, he added.
That was followed by the letter from Berenberg Bank's Ahmad, which was addressed to both Elop and Microsoft Steve Ballmer.
He suggested Nokia announce an exclusive deal with Microsoft for WinPho7. This would give Nokia access to Redmond's intellectual property for WinPho7 and provide access to the U.S. market, where Nokia's share has fallen to single digits.
The move would also cut Nokia's handset business R&D budget by at least 1 billion euros (US$1.36 billion), or 30 percent, Ahmad said.
Nokia, Ahmad stated, should get rid of Meego, which it has positioned as the platform for its high-end phones, and use WinPho7 instead. For the low end, it should offer Symbian in order to combat Android's inroads.
Nokia has already stated it would use Symbian as the platform for its low-end devices.
Microsoft doesn't comment on rumors or speculation, company spokesperson Jackie Lawrence told the E-Commerce Times.
Playing With the Possibilities
"These reports are pure speculation," Ramon T. Llamas, a senior analyst at IDC, told the E-Commerce Times.
Nokia delayed pushing out Symbian 3 in 2010, but it has picked up the pace and is expected to begin shipping Symbian 4 "sometime this year," Llamas stated. "That rapid succession of updates says to me Nokia's going to continue investing in Symbian."
As for Meego, Nokia "will use it for its high-end products such as the N-Series devices," Llamas added.
That doesn't rule out Nokia's putting out devices running WinPho7, but the likelihood of its dropping Meego are slim, Llamas suggested.
"Given what Meego can do and what developers are putting into Meego, you could see Nokia pursuing multiple market strategies," Llamas opined.
"Nokia needs a 'hero' device in the United States," Chris Jones, a vice president at Canalys, told the E-Commerce Times. "It won't be Symbian-based. Meego is unproven and probably one platform too many for carriers. But Microsoft's Windows Phone 7 platform is certainly an option."
The Meego community is going strong, and a look at its website shows it has meetings lined up in various countries for the next few months.
Intel, which partners with Nokia on Meego, remains unperturbed by the gossip.
"Intel expects MeeGo to be widely adopted by global device manufacturers, network operators, software vendors and developers across multiple device types," company spokesperson Suzy Ramirez told the E-Commerce Times.
What About Android?
Teaming up with Microsoft might earn Nokia a rap on the head from the European Union, which has tangled repeatedly with Redmond over the Internet Explorer browser, Mark Beccue, a senior analyst at ABI Research, pointed out.
"If Nokia decides to ditch Symbian and go with another operating system, do they want to pick Microsoft?" Beccue asked.
"Nokia's business is based in Europe, but most of its business is in Asia and Africa, so is it going to have to kowtow to the powers that be, or will it make the right decision for its customers and consumers?" Beccue continued. Going with Android might be a "powerful" option, he added.
However, Android may not be a good choice either, the Berenberg Bank's Ahmad stated in his letter. That's because Samsung is the clear leader in the Android market for now, and other players will crowd into this field, he pointed out.
We'll have to wait until Nokia holds an update next week in which it will disclose some of its plans.
"We'll be announcing some details of our strategy at our upcoming Strategy Business and Financial Update on Feb. 11," Nokia's Armstrong said.
This is Nokia's annual financial event "where we typically reveal strategy and guidance for the year ahead," she added.